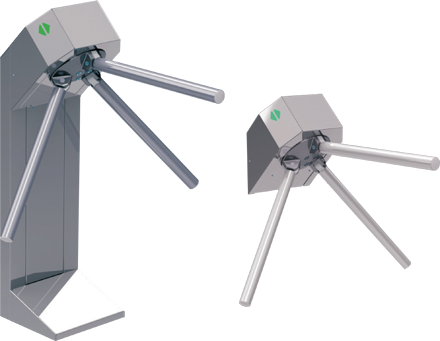 Features

The turnstiles from the Expo & Eco series make up the basic range of A3M turnstiles. Expo is a turnstile with a single base and is ideal for public access control. Eco shares the same system but without a base, which allows it to adapt to limited spaces, since it can be directly installed on any wall. Both turnstiles are made out of stainless steel and include high-end electronics with several LEDs to verify the units are in working order. Bidirectional turning. They include a standard install rack for the integration of any type of RFID card readers into the head of the tripod, for efficiency and perfect presentation.


Another important advantage is the automatic anti-panic feature. In the case of a power outage, the upper arm automatically drops, and when the electricity returns, the arm returns to its original position. This is to avoid forcing the users to move in order to manually rotate the arm of every turnstile, which occurs with other turnstiles on the market.


Incorporation of a very simple access indicator light: green arrow (access granted), red arrow (access denied).


Includes a complete set of anchorages, bolts, user manuals and the Gate&Go ™ guarantee.


Available in Electrical and Mechanical versions (recommended for exterior facilities).