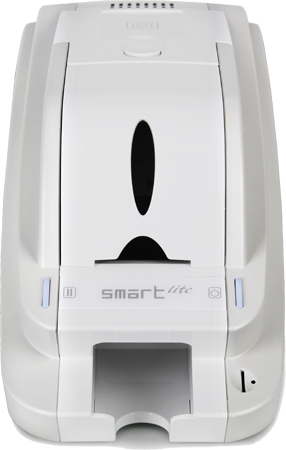 Features

Smart LD is available with several card encoders: magnetic, contact smart card or contactless chip encoding (ISO 14443A/B, MIFARE Ⓡ, iClass).


Also available with an Ethernet port in addition to the standard USB port, making it easy to share and integrate into a company LAN network.


Smart LD is a completely autonomous system for ID cards printing and personalisation with a 100 card feeder and a 40 card output hopper. Colour ribbons for 250 cards and monochrome ribbons for 1200 cards.


Cost per colour print less than 20 cents of Euro.