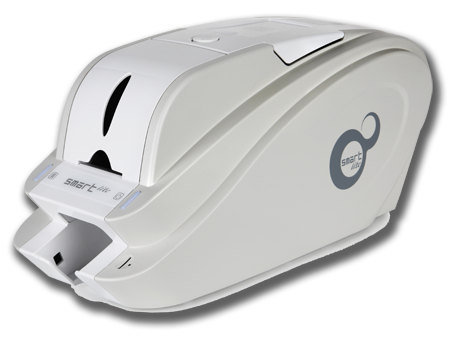 Features

Lower initial investment and lowest cost per card (less than 20 cents of Euro for one full colour print).


High print quality with the colour optimiser Clear Printing Technology that obtains sharp, high resolution images.


250 cards per colour ribbon gives user more autonomy.


Cleaning roller integrated into the ribbon. New with each ribbon loaded into the printer, it will ensure the inserted cards become free of dust and residuals before being printed.


Colour ribbon with UV ink available for printing high security cards. The UV marks printed may be controlled with any black light lamp.


Smart LS single sided may be transformed at any moment into a Smart LD double sided printer with a simple upgrade kit available at A3M.


2 year warranty for printer and printhead.