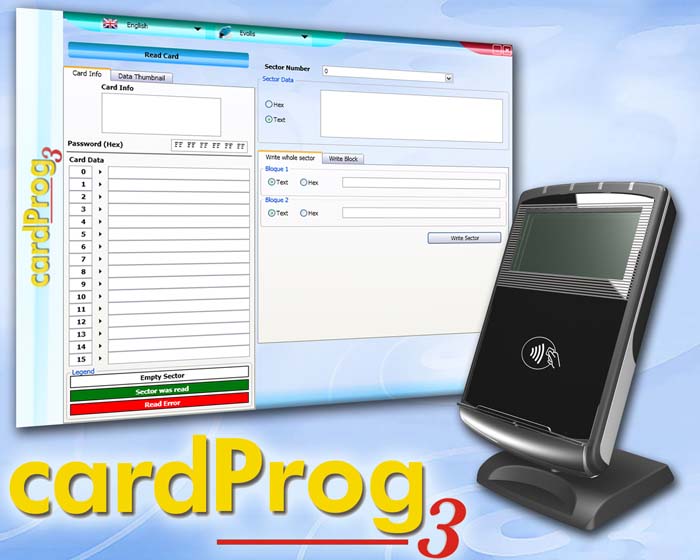 Features
With its attractive price, our MIFARE Ⓡ card programming kit is an ideal tool for:


Reading the USN serial number of MIFARE Ⓡ cards.


Reading card sectors and blocks.


Encoding data into MIFARE Ⓡ chip.


Adding MIFARE Ⓡ employee cards, loyalty cards, student ID cards, access control cards, etc.
The reader includes a USB connection, allowing it to run immediately. Runs with the following platforms: Windows 7, Windows 8 and Windows 10.
MIFARE Ⓡ is a registered trademark of NXP, BV.