Zenius, presented by Evolis in the head office of A3M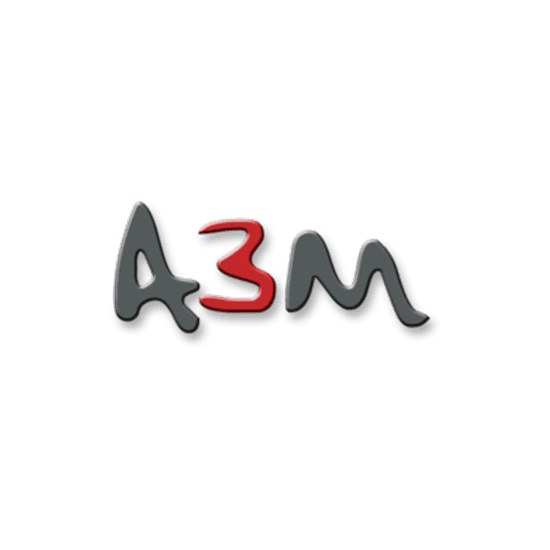 The joint presentation of Evolis/A3M in the head office in Cordoba of the importer in Spain was a great success
The great novelty this summer, the card printer Evolis Zenius, was presented by Angela Peltier-Cuma (Evolis Sales Manager in Spain) and Christophe Péraudeau (Marketing Manager of Evolis products) in an event that took place at the head office of A3M located in Cordoba last Friday, July 1st. A similar presentation took place the day before in a hotel in Madrid so that Evolis distributors from the north of Spain could attend the event, which was also offered by both A3M and Evolis.
With a completely new design, Evolis Zenius replaces the Tattoo printer and includes the following amazing characteristics:
– Edge-to-edge printing (no white borders).
– Improved print quality.
– High speed of 120 cards per hour and per side in full colour.
– Input and output hopper on the front of the Evolis printer.
– Ribbon Evolis HighTrust in cartridge form and with chip recognition.
Photos of the presentation of Evolis Zenius
Presentation of the printer Zenius in the head office of the Evolis importer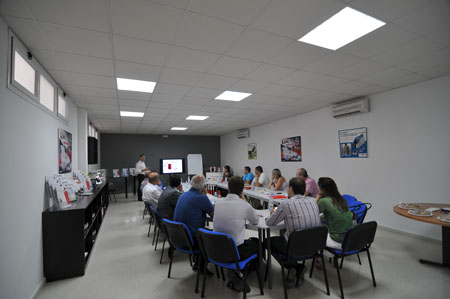 Angela Peltier-Cuma and Christophe Péraudeau during their speech. They did us the favour of being present in our event on Thursday in Madrid as well as on Friday in Cordoba. The commitment between the French manufacturer Evolis and its importer in Spain, A3M, to developing the market is relentless.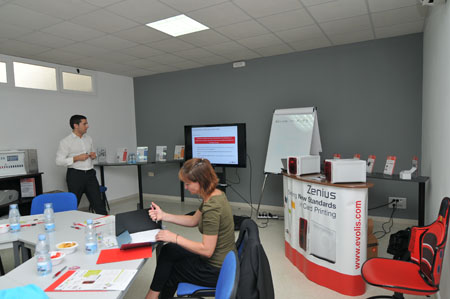 The Evolis team during a live demonstration of the qualities of the new Zenius printer for the distributors that attended the event in Madrid.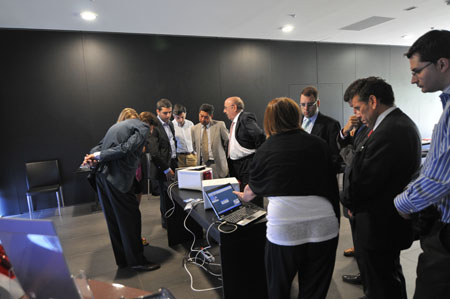 ---