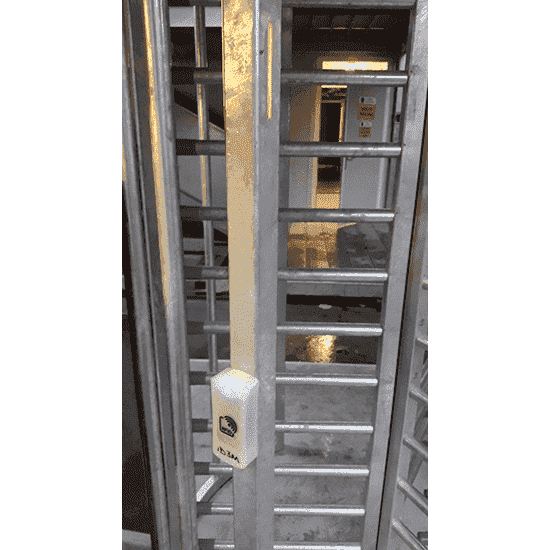 Access to the construction site by RFID badge
The access control system installed is based on id3m RFID badge readers. A specialized RFID reader for contruction sites, extremely rugged and user-friendly for easy pointing. This access reader is ultrafast, it systematically answers the pointing instantly. Placed on a full height turnstile in a construction bungalow, the system allows only authorized persons to pass.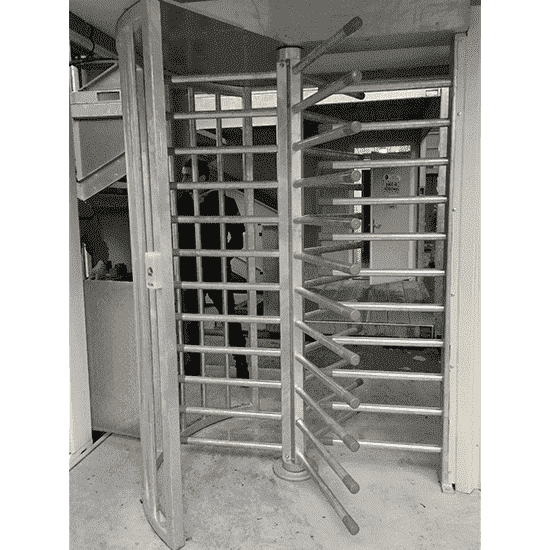 CardPass3 Access Management Software
The CardPass3 access control software is installed on a dedicated computer at the security desk. The guardian visualizes in real time the photo of the user passing through the full height turnstile. Registering a new user and assigning their RFID access badge is simple and immediate. The Magicard Pronto badge printer prints the RFID badge with first and last name, company and color photo.