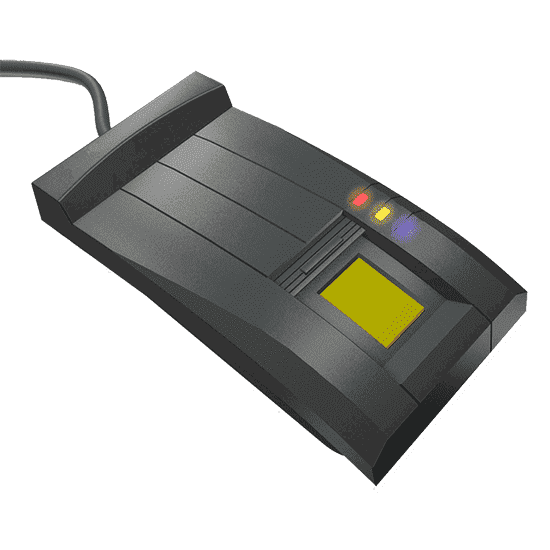 MIFARE ® and biometric badge reader
The LGM6410 USB reader is available in different versions: fingerprint reading only; fingerprint reading + MIFARE ® read and write. The LGMF64X0 reader allows you to compare the fingerprint read with that stored in the MIFARE ® 4K badge, 1:1 recognition. The card reader is NFC compatible for deployment in applications using this RFID technology.
USB interface and MIFARE ® SDK
Easy to implement with its USB interfaces (RS 232 serial on request), this RFID reader encoder was developed with the aim of high security at the best price, combined with great ease of use and resistance. Development kit available for development of specific applications.
Reader for access to computer sessions
The LGM6410 offers strong identification for access to computer stations, computer servers, access to workstations on PLCs. It offers the guarantee that the user accessing the system is indeed the beneficiary thanks to the identification by fingerprint while remaining compliant with the recommendations of security administrations and the GDPR since it allows a 1: 1 verification between the fingerprint read and the fingerprint pattern saved in the memory of the user badge.