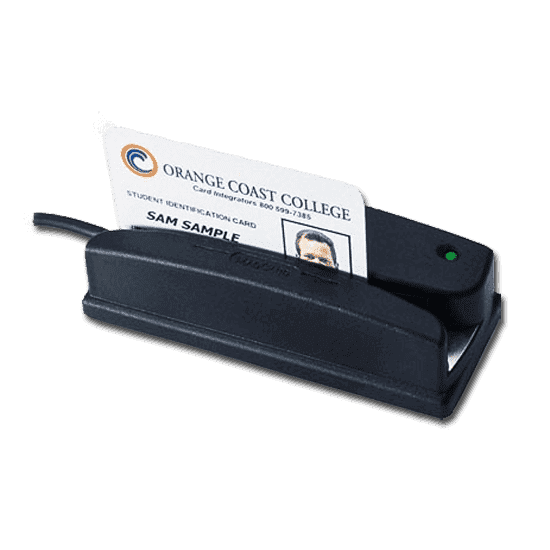 Magnetic and barcode badge reader
The Omni reader is a multi technology badge reader. A version of the reader allows the badges with standard magnetic tracks's reading. Another version reads ID cards with a barcode. A third version features both magnetic stripes reading capacity and barcode reading.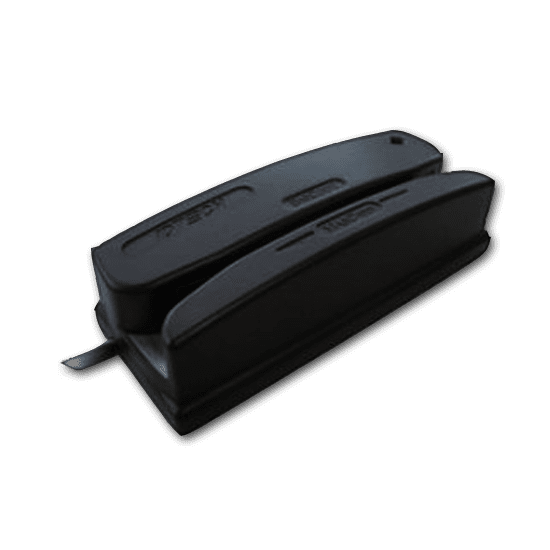 Omni is a rugged ID card reader
Omni offers a metal support plate and a reinforced housing resistant to strong impacts as well as significant tearing efforts. Omni will therefore be the preferred card reader in all public or outdoor installations where the global system requires plastic cards to be read.
USB keyboard emulation reader
The Omni reader is available as a USB keyboard emulation connection (the data read is displayed on the screen at the cursor location) as well as in RS232 or TTL, so it can be integrated into all computer or electronic systems. The data output format is configurable so you can adapt the way the reader sends the encoded data to your management software, ERP, etc. That makes the integration of the Omni card reader very straightforward in any global system.
Extended capacities of the magnetic cards reader
Omni is a ID badge reader with a high grade magnetic head which really makes a difference compared with other magnetic readers on the market. Omni allows to swipe the card in both directions. It reads the 3 ISO magnetic tracks in HiCo and LoCo.