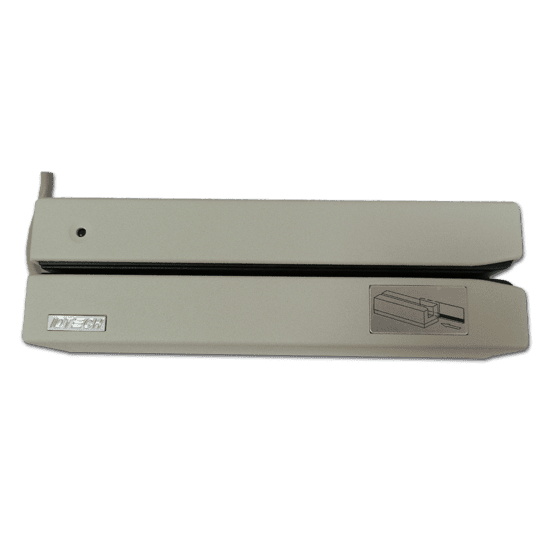 High precision magnetic badge encoder / reader
Replacing the MSR206 encoder reader from Uniform in our range, HiWriter offers a high precision magnetic encoder mechanism. It guarantees pleasant encoding of magnetic stripes and little sensitivity to the speed of the card. Accepts all ISO/IEC 7811 standard plastic cards, magnetic strips 1, 2 and 3 tracks in HiCo and LoCo.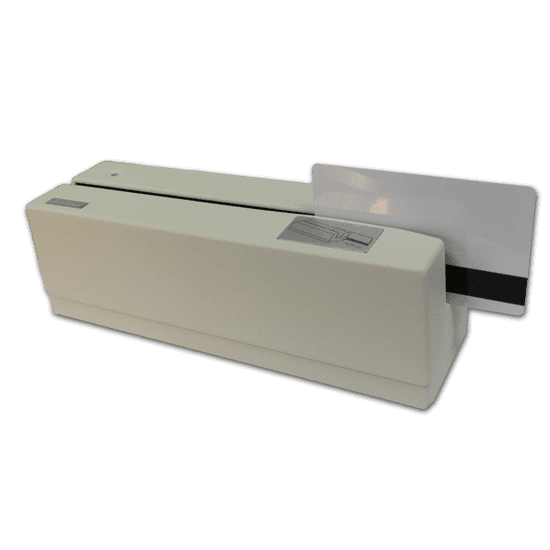 Free reading and encoding software included
The HiWriter reader is supplied with its magnetic encoding software included. It makes it possible to carry out the operations of reading and encoding the tracks of the magnetic card. It is equipped with the import of text format databases for encoding series of cards. His little brother LoCo LoWriter card encoder also benefits from free magnetic encoding software, but it cannot encode HiCo track cards.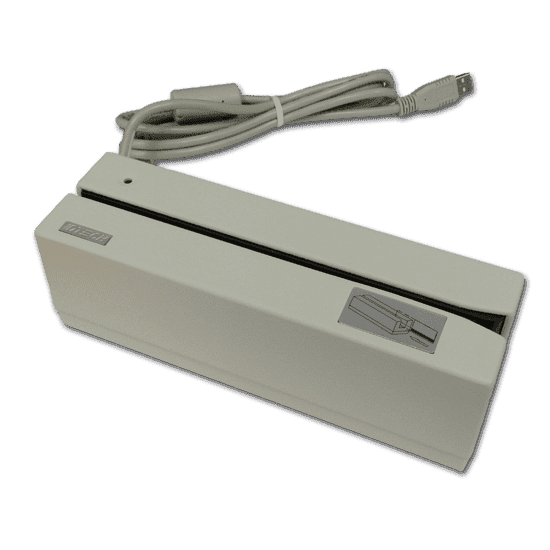 A robust and user-friendly reader
The useful life of the magnetic head of the A3M HiWriter encoder is greater than a million passages. The two-color LED of the reader indicates the status and success of the reading or encoding operation carried out. The color of the HiWriter badge encoder is computer beige.
How to encode any type of plastic card with magnetic support
The HiWriter encoder can read and encode both blank white plastic cards and printed cards. To perform the operation, simply swipe the PVC card into the card reader fence. The encoder software allows you to define the data you want to write into the magnetic stripe. It displays on the screen the data encoded in my card.
Why use a USB magnetic encoder
In the context of a company, the encoding of staff and visitor access cards is more easy with a HiWriter encoder. For a loyalty card application in a shop, the advantages are multiple:


Reading and encoding of the customer loyalty card for a loyalty point management system.


Reading bank cards and other payment cards.
The magnetic card and the banking sector
For many years, the bank magnetic stripe card has been the privileged medium of the banking sector. Magnetic stripe card readers have been an important tool for branch electronic banking. They are always used to read our credit cards at the counter or on payment kiosk systems and terminals with magnetic insert readers.
Evolution of the sector and the magnetic card
Magnetism is gradually replaced by the smart card. The electronic chip offers a higher level of security thanks to the confidential PIN code and cryptography. The magnetic badge reader encoder therefore remains a rare product at a high price. The HiWriter is nevertheless one of the most affordable encoders currently available.