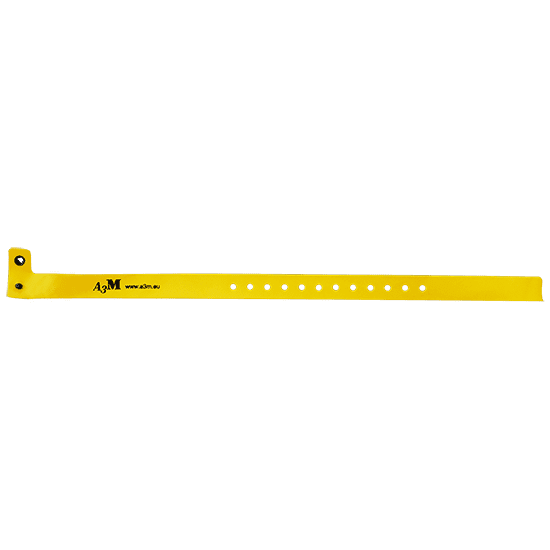 Tamper-proof wristband
Our plastic wristbands have a permanent snap closure to prevent the wristband from passing from one person to another.


The wristbands are white in the mass and tinted according to one of the available colors, at the customer's choice. They can be personalized with a logo or advertising slogan. Thanks to the flexibility of our production line, a few days are enough to prepare your order for personalized wristbands.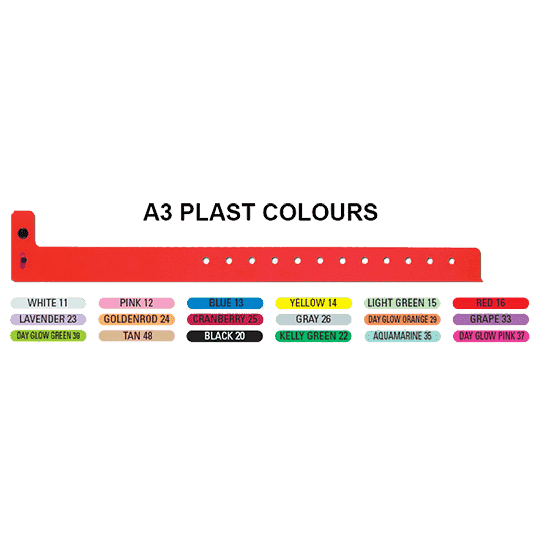 Wristband for aquatic environments
The plastic wristband can be used in all types of environments and its cheapest price on the market makes it a popular wristband in different sectors. Please note, however, that in the case of plastic bracelets, use in a chlorinated swimming pool may cause a loss of color and the white core of the plastic may appear if its use is prolonged. In this case, we recommend choosing the tear-proof vinyl bracelet which has a better longevity and a more upscale presentation.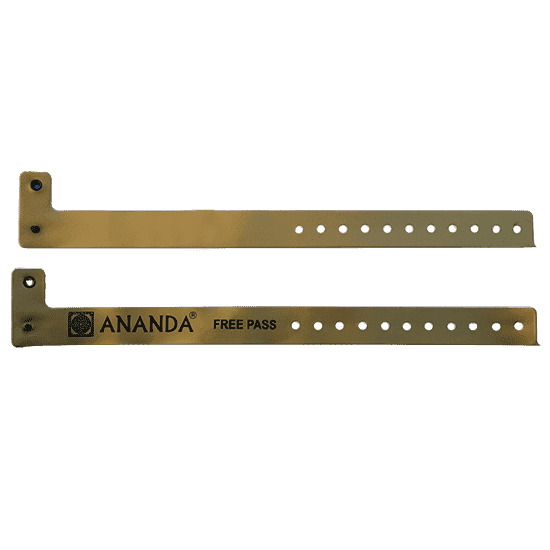 All-inclusive wristband for hotels
The plastic wristband is a simple and effective way to identify your customers who have purchased an all-inclusive pack. Depending on its color, marking or printing, a personalized bracelet instantly identifies the category of the user and the privileges available to him. In a hotel, camping or even during a cruise, the plastic wristband is an ideal means of control.