Self-winding wristband
VIP-Band is a self-winding wristband ideal for events, promotions or new product launches, conferences or seminars. The ordered event wristband will be delivered with the desired personalization, for example company logo or new product that you are launching on the market, and a message or advertising slogan. The VIP Band wristband is pretty and original, the fact that it is self-winding encourages playing to put it on, take it off, show it to those around you. A bracelet that goes from hand to hand and conveys your image.
Event wristband and nightclub
Discos, clubs and pubs: so many environments that love the VIP Band! With its intense and colorful spots of light, the VIP Band plays with a thousand reflections and your evenings will be lively and original. Why not a pink background for girls, and a blue background for boys? As for the message to print ... the choice is yours! Please note, this event wristband has an inner metal blade which allows automatic winding, it is not a toy and should not be used by children without supervision!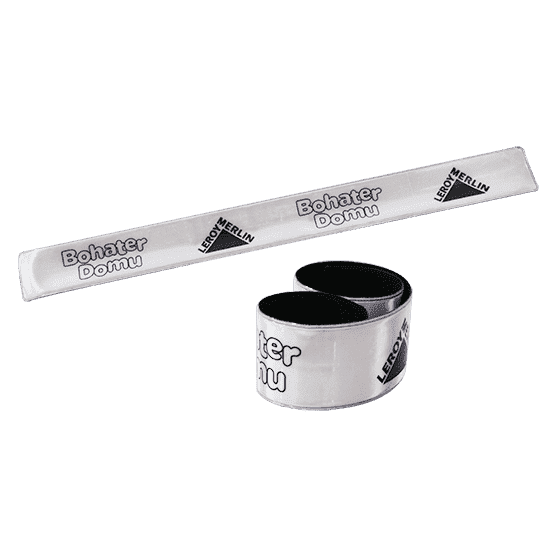 Reflective wristband for your events
The reflective wristband VIP-Band has been given a strong reflective power which makes it an essential element in events and for those applications in which the immediate identification of a person or a group of people is essential. Especially from a distance, at night or in a low light environment.
Visual impact of the roll-up wristband
The visual impact of the VIP Band event wristband is impressive. Highly reflective, made of the same material used for example in the manufacture of lifejackets. Recommended for identifying children during an excursion, cyclists and runners (to be worn on the arm or calf): they will be seen from a distance by motorists, even in darkness.