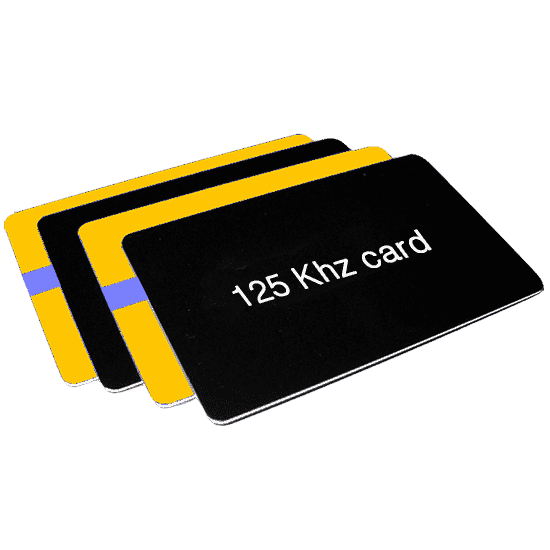 Proximity 125 Khz ID cards
EM4102: this read-only 125Khz RFID access badge allows the use of time clocks in companies for checking access and attendance. Easy to use, this RFID badge avoids mechanical wear and tear of the installations, and is especially appreciated for its greater communication distance (up to about 10 cm) as well as its reduced price.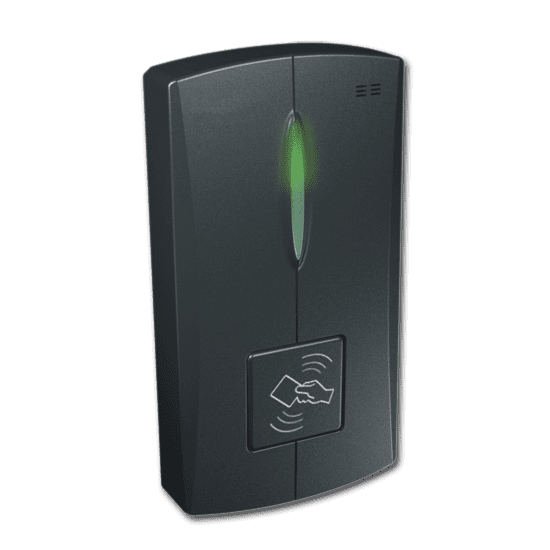 125KHz and MIFARE technologies dual frequency Reader
Ideal card reader for companies and administrations that need to use both a previous 125KHz technology with a more modern access control system or time and attendance system based on 13.56MHz MIFARE Ⓡ technology.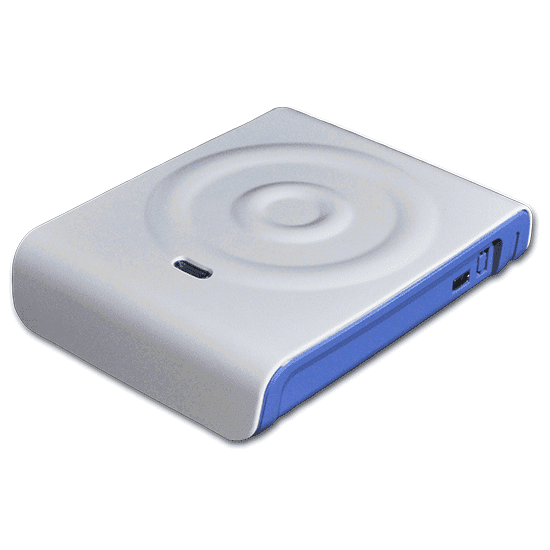 EM 125kHz mini desktop reader
Mini USB reader, the LP200 is a first price RFID reader for 125Khz proximity badges of the type EM4100 / EM4102 and compatible chip. It allows an immediate reading of the serial number of the chip. It connects to the management PC using USB keyboard emulation so that the access card ID number is displayed where your cursor is located. LP200 allows you to choose the ID reading format to adapt to the format used in your access control software.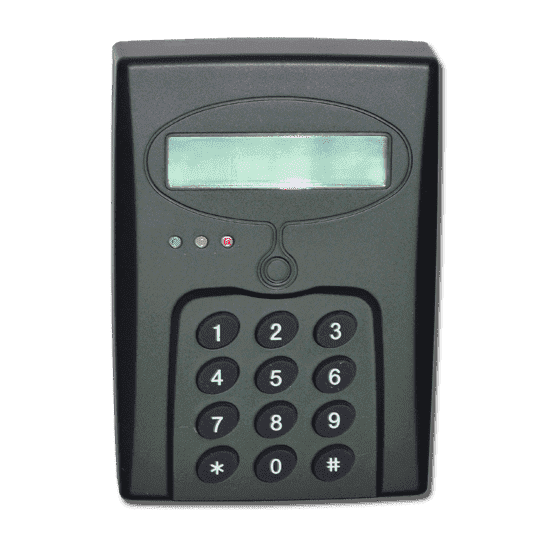 EM 125kHz Intelligent Time and Attendance Terminal
The LP340 reader is the ideal device to read cards in a 125Khz badge access control system. Compact, with a numeric keypad and a programmable 2 lines LCD display, it is both simple to implement and endowed with advanced features for corporate access management or access control system in a sports club or leisure center.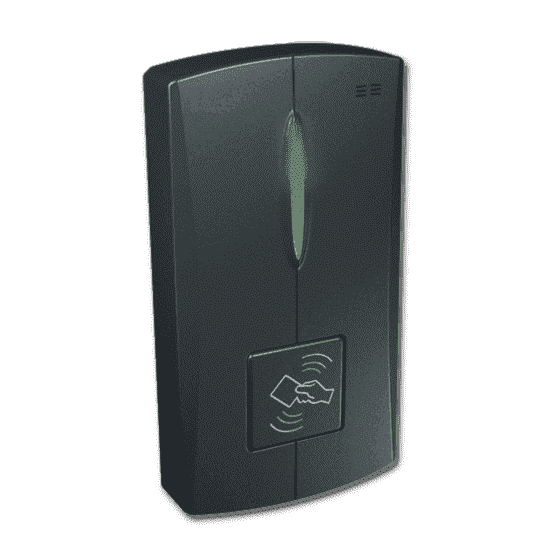 125Khz access control door reader
The proximity badge reader LP390 is a wall reader for access control installations. Compact, with a pleasant design, it was designed to instantly read the serial number of 125Khz EM4102, TK4100 and compatible badges.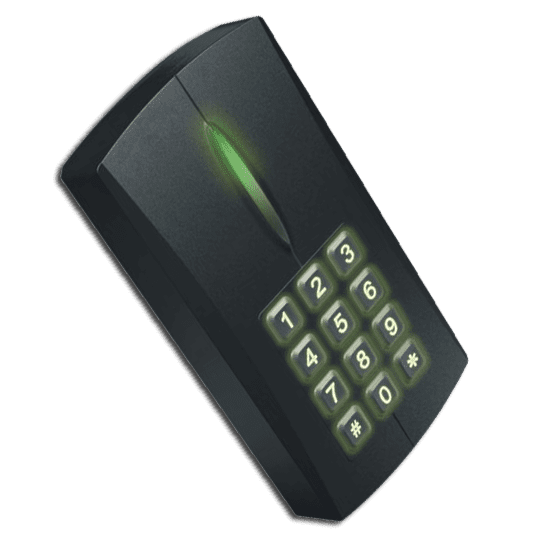 EM 125kHz access control door reader with keyboard
The Proximity LP390-1 ID card reader is a wall reader with a numeric keypad, ideal for access control and electronic transaction applications that require double identification with badge + PIN code. This RFID reader offers more safety and convenience for the access to your premises.