Biodegradable PVC card for an ecological approach
The A3M biodegradable card is particularly suitable for companies that, like A3M, wish to reduce the impact of millions of traditional PVC cards (bank, gifts) thrown away every year. It is the ideal identification solution for organizations sensitive to the values ​​of sustainable development and nature protection, especially if their card consumption is high.
Degradation of the organic plastic card
The degradation of biodegradable cards is carried out exclusively in a natural environment, not in our wallet. Bio cards placed in a natural environment (water, earth ...) and in favorable ambient conditions (humidity, heat) can deteriorate in around 40 months, i.e. less than 3 years instead of several hundred years for a traditional pastic.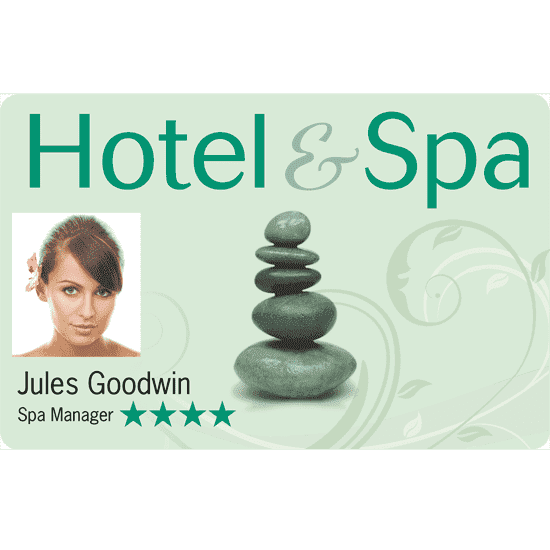 Finishing of the biodegradable card
This environmental approach is not to the detriment of the final quality or the appearance of the biodegradable PVC card, which are similar to that of standard PVC cards. The level of quality and finish (both production and printing) is high, as is the case for all A3M products.
Supply of white biodegradable badges
Biodegradable A3M cards are supplied white in boxes of 500, as well as printed in offset (contact us according to your needs). Note that in this case the inks used, for reasons of quality of the final product, are not 100% biodegradable, but they represent a negligible amount of material (and therefore of pollutants) compared to the entire finished card.