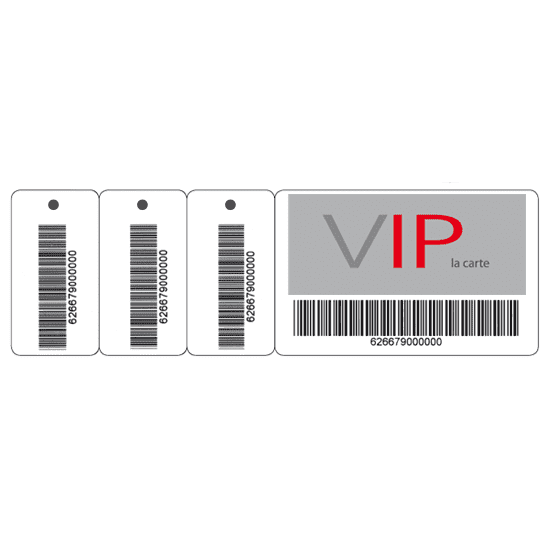 Cut-out card for customer loyalty
This set of 3 mini-cards is used by the main commercial distribution brands for their loyalty operations: customer card, gift card, good to exchange for deposit… The pre-cut plastic card is without any doubt the most common loyalty support device. The 3 units can be delivered to several people associated with the same account, or to 3 different customers for the price of a single card!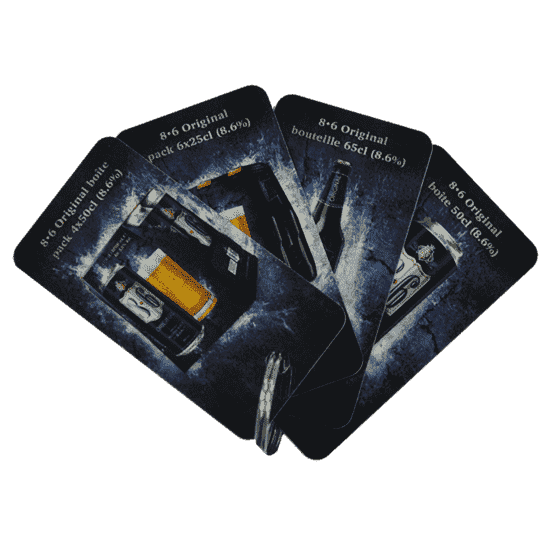 Tricard in keychain hook
The breakable key card includes 3 round holes of 4mm in diameter, transforming each mini-card into a pretty key ring. The loyalty card can thus be used by several members of the same family or placed on different bunch of keys: it becomes almost impossible to forget or lose it!
Customizable breakable customer card
The tricard can convey your brand image thanks to screen printing or offset printing. Each mini card can not only be personalized with the image of your company or your product, but also with any number of your choice such as, for example, a customer number or a barcode. Do not hesitate to send us your front / back design and its personalization elements to obtain your 3-card!