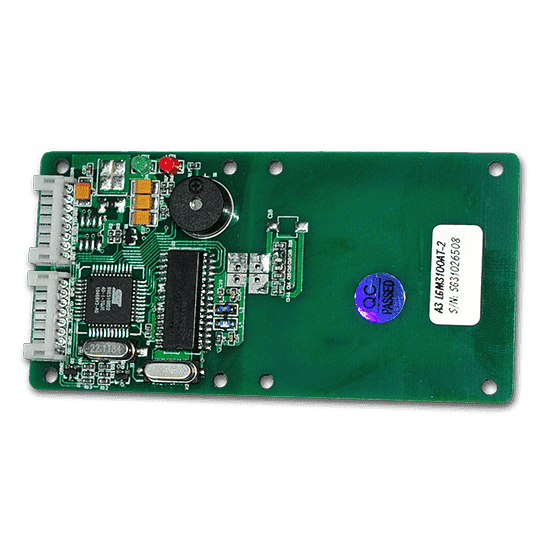 MIFARE® OEM badge reader
LGM3xxx is a RFID 13.56Mhz badge reader module. Compact, it has a 13.56 MHz antenna integrated into its printed circuit. Reads and encodes MIFARE ®, MIFARE Ultralight ® and MIFARE DESFire Ev1 ® badges.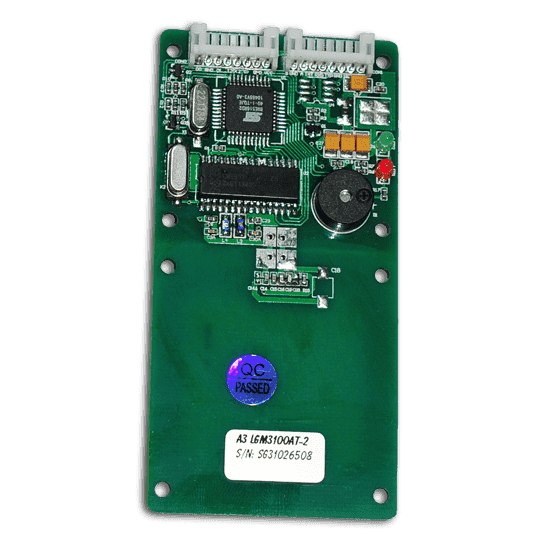 OEM RFID reader module for system integrators
The MIFARE® OEM module is ideal for integrators who must provide a computer or electronic system with MIFARE ® reading or MIFARE ® encoding. The SDK ( Software Development Kit) of the MIFARE® badge reader will allow system integrators to control the reader in high level or low level commands.
MIFARE 13.56Mhz RFID reader with SDK
The A3M LGM3600 module is particularly simple to integrate into an external electronic system such as a payment kiosk or cashless payment solution, access card kiosk, membership card, transportation ticket... Its extensive SDK development kit is an effective tool for rapid and extensive RFID integration.
Compact 13.56Mhz NFC reader
LGM3600 also makes it possible to develop a tailor-made NFC badge reader with a protective casing adapted to the destination sector at a lower cost. The module is compact and it has its own RFID/NFC communication antenna which simplifies its implementation. Make a custom case for your RFID system and its integration will be seamless. You can also contact us for the manufacture of the tailor-made RFID reader protective casing: our R&D department will study your drawings and we will certainly be able to manufacture your MIFARE badge reader to your precise dimensions for perfect integration.