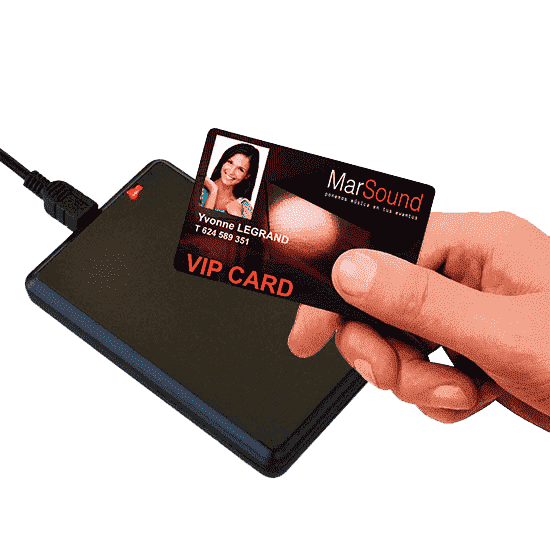 A simple reader for MIFARE Ⓡ UID of ID cards
The LM10U reads the serial number of any MIFARE Ⓡ 1K, MIFARE Ⓡ 4K and compatible chips. It uses a standard USB connection and there is no need to install any driver for most recent Windows versions.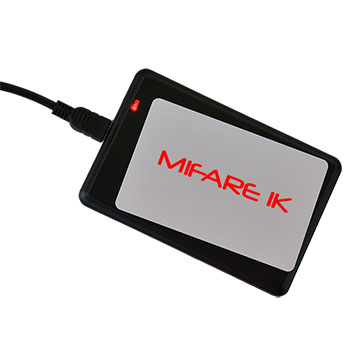 Mifare with keyboard emulation
Its main advantage against the competition is that the UID reading shows directly on the screen, where the cursor of your mouse is located. This means that the LM10U can read the MIFARE Ⓡ USN in any application, including those that were not originally developped to use a contactless badge reader.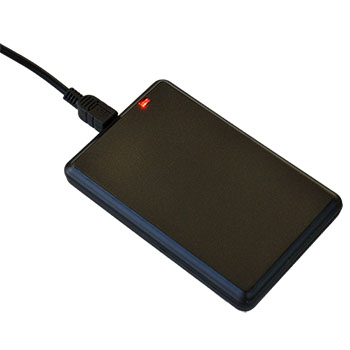 Compact and economical reader for MIFARE Ⓡ cards
LM10U is a nice and modern looking reader that does not need a lot of space on your desktop. It is really economical and brings an effective solution to usual reading problems of MIFARE Ⓡ cards: the cost of the readers and the need to program to integrate them in any application.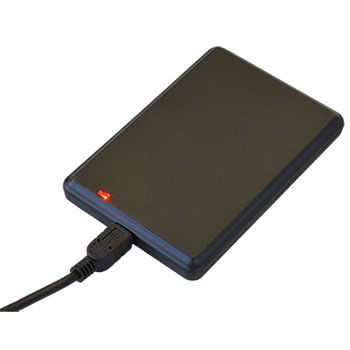 Market sectors for the LM10U reader
LM10U is the ideal reader in a company access control to enroll ID badges in the system. It can be used for the control of entries and exits in companies, sports clubs, libraries etc... It is very successful as well in shops to read customer loyalty cards.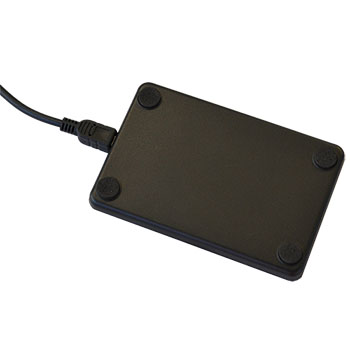 Very simple installation
A computer with Windows operating system is required. From Windows Vista, its installation does not require any driver: just connect the USB cable and wait a few seconds, it is ready to use. You just cannot make it more easy.
MIFARE reading format
LM10U is available in various reading formats of the MIFARE Ⓡ USN ( MIFARE Ⓡ UID ). Please specify the format you need with your order. The most common formats are: 8 characters HEX MSB, 8 characters HEX LSB, 10 characters DEC MSB, 10 characters DEC LSB.
MIFARE Ⓡ is a registered trademark of NXP, BV.