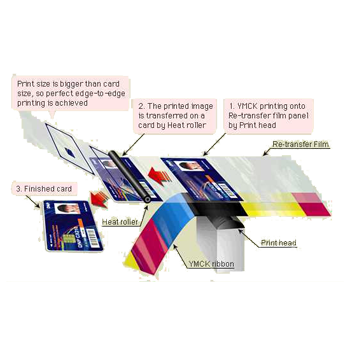 600 dpi resolution
For the users who demand the most from their ID card printer. The Nisca C201 is the only machine to print cards with such a high resolution, all other card printers till now use only 300dpi.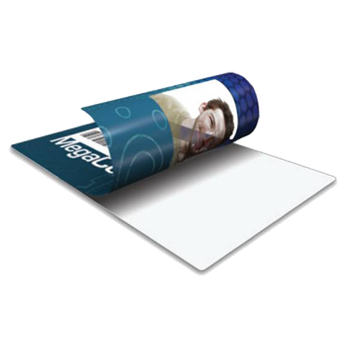 Nisca print quality
The image processing used is up to the Nisca international reputation: it offers both colorful images with delicate skins. Simply the best algorithm ever used in the card printing industry. It also boasts the famous Nisca 24 bits continuous tone technology that Nisca uses on all its range of printers.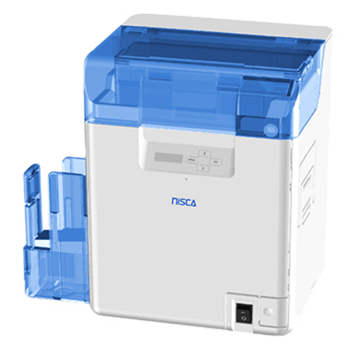 RFID badge printing
The retransfer technology is ideal to always offer the optimum quality, even on bad quality or RFID cards with a poor lamination quality. The key in this process is that it sticks the printed film on the card that will cover any surface defect, instead of printing directly on the card like other competitors
Nisca printhead
This technology fully controlled by Nisca avoids any damage to the thermal printhead as it is never in contact with the card, so the possibility of a scratch or an impact is dramatically reduced. Nisca protects your investment in the long term, without any hidden costs. The Nisca C201 printhead benefits of a lifetime warranty from the manufacturer.
High speed with single or double sided printing
The C201 prints your IDs in full color one side at a rate of 160 cards per hour. It can print both sides automatically, offering a speed of 100 cards per hour. Its card hopper and stacker of 250 cards each and its ink ribbons of 500 prints offer a great autonomy.
USB and Ethernet
Connectivity options are extended with both USB and Ethernet as standard. This allows for the Nisca PR-C201 to be used as a local printer as well as a network printer shared between various users.
Nisca Warranty
Nisca offers an extended warranty of two years for the printer, and a lifetime warranty for the printhead. You can trust in your Nisca C201 printer to serve you during many years.