Personal ID badge protection and durability
The primary purpose of the laminating ribbon is the protection of the identification badge. The hologram forms part of a high resistance plastic layer which is attached to the badge by a process applying both heat and pressure in order to adhere permanently to the previously printed badge. The thickness of the plastic layer is 1 mil (25 microns) which gives it elasticity and resistance to friction and mechanical attack.
Nisca hologram compared to the printed overlay
For information and comparison, the layer of varnish called "overlay" that is usually applied by card printers in thermal sublimation has a thickness of 4 microns. The application of 25 micron laminating gives the card a useful life of more than five years in daily use (use of access control type) and more than 10 years in occasional use (typical use of identity documents).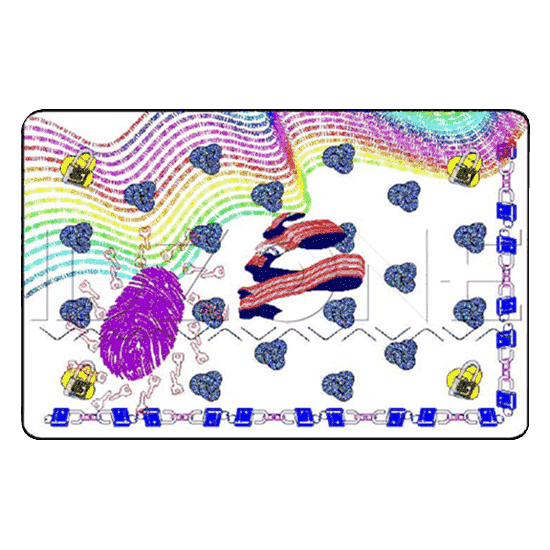 A Nisca printer secures the identification card
The second purpose of the laminating ribbon is the visual security of the identification card or identification document. The image of the hologram contained in the plastic laminate is visible thanks to the light reflections which make it appear and allow immediate visual control. The design of the hologram and its protective characteristics can be registered with the corresponding international body. It therefore becomes the property of the original customer and its sales circuit becomes protected in order to avoid from the outset the risk of falsification of the hologram and the manufacture of copies of the cards.
Using the Nisca hologram printed card
The identification card with hologram is mainly used to control access to protected areas (IT sites, nuclear power plants, military sites etc). Identity documents in plastic card format often require visual measures against forgery. The hologram is thus used on identity cards, residence cards, driving licenses, to give them an unforgeable character.