Nisca YMCKO3 color ribbon
The Nisca YMCKO3 ink ribbon has been formulated and evolved to offer ideal pigmentation. Number 3 refers to the third evolution that Nisca has made on its most widely used ribbon worldwide. Nisca is a printer manufacturer focused on color print quality. Nisca card printers offer quality that no other manufacturer has been able to match.
Nisca ribbon in dye sub technology
Called 3BP among professionals, the Nisca YMCKO3 ribbon is a ribbon roll that features consecutive panels of each base color. To achieve full color printing, the ID card goes back and forth under the Nisca printer's printhead as the ribbon advances each panel consecutively. In this way each panel transfers its color to the PVC card. The color mixing produced on the card surface allows the printed design to be achieved. This PVC card printing process is known as thermal sublimation or dye sublimation.
The YMCKOK 6-panel color ribbon prints 250 cards
The Nisca 6-panel YMCKOK ribbon is identical to the YMCKO3 ribbon but features an additional black ink panel. This panel is intended for card personalization, it is ideal for printing black texts on the back of the card.
Ribbons for each Nisca printer
YMCKOK ribbon is used in the following printers: Nisca PR5350, PR5300, PR5200 and PR5100 (discontinued older models for which the supply is still available). YMCKOK tape capacity is 210 cards.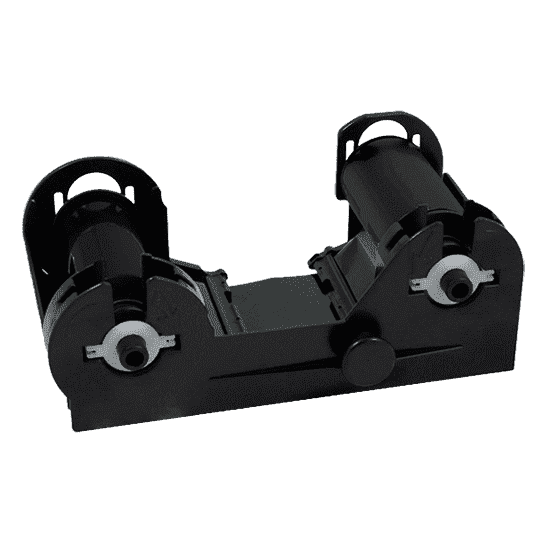 Nisca ribbon for personalization in black
The black thermal transfer ribbon is used to print data (text, numbers, barcode) on plastic cards. With its 300dpi resolution it offers very good visual results and full print resistance to scratch. Very low printing cost compared to the color ribbon. Minimum capacity 1250 cards.