Nisca, preferred supplier for high security identification cards
Nisca is one of the most significant manufacturers in the security badge printing market. Many countries use its printers for the production of official identity documents. A large number of international organizations print and personalize their personal identification badges with Nisca printers.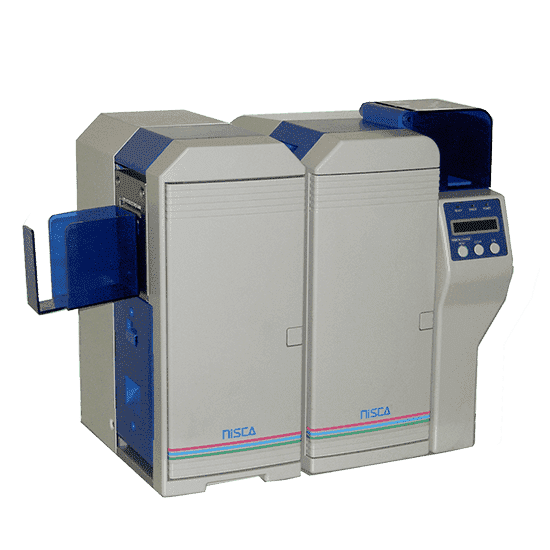 Laminating station for more durable badges
The Nisca PR5310 is available with an optional laminator for the application of holograms and / or hard protective overlay 1 mil (25 microns) thick, which gives the printed card a lifespan of more than 5 years, even in the case of intensive daily use (company badges, access control cards, etc.).
High security options for your Nisca printed PVC cards
It is possible to add a second laminating station, for application of transparent protective overlay over a standard hologram or a custom hologram. Another interesting option is to print UV (ultra-violet) inks to get a second level of security on the card. Finally, the PR5310 has optional magnetic encoders allowing the coding of MIFARE or other 13,56Mhz proximity cards.