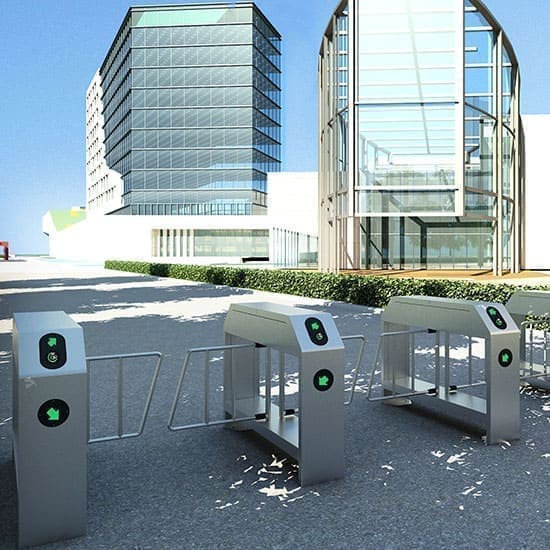 Speed gate for outdoor installation
The TTSCPR2 speed lanes can be installed in both indoor and outdoor spaces. They therefore allow you to enjoy a prestigious presentation and a pleasant passage control for your users in all kinds of installations.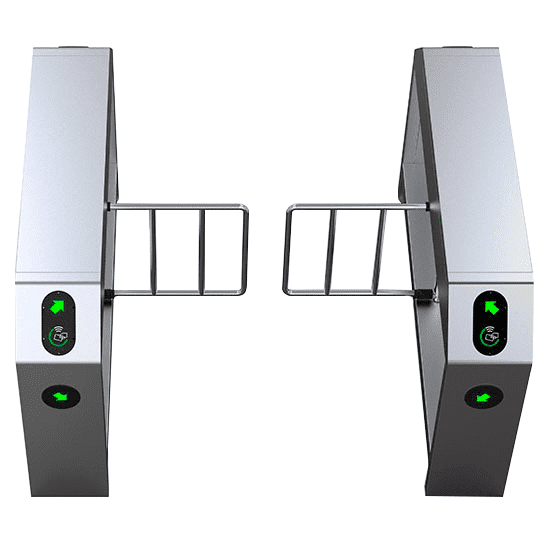 A speed gate of extreme resistance
The main cabinet of the speed gate is extremely robust and has a large reinforced ground anchor. The entire outer part of the cabinet is made of stainless steel to maintain a perfect appearance over time. A variant of the gate, studied for its implementation near the sea or in aquatic parcs and swimming pools, is made of 316L stainless steel for an even greater rust resistance.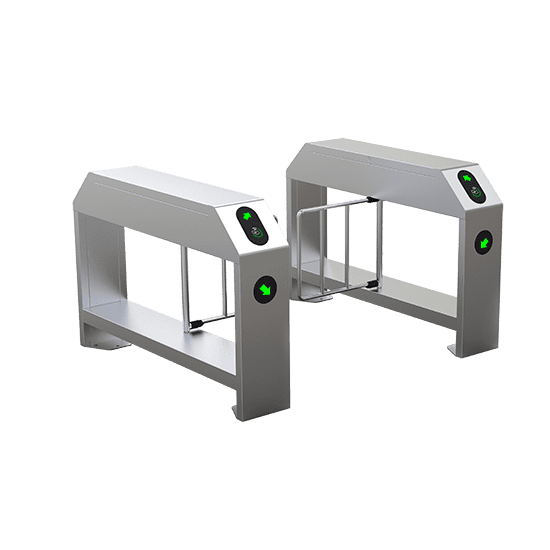 Bidirectional passage and custom width of the access gates
The TTSCPR2 speed lane is bidirectional, it offers all the configuration possibilities: control of entry, exit or both on the same lane. The width of the speed gate passage is chosen from 65cm to 1 meter, so you may choose your version of the TTSCPR2 gate in 90cm PRM version that will be fully compliant with the current passage regulations.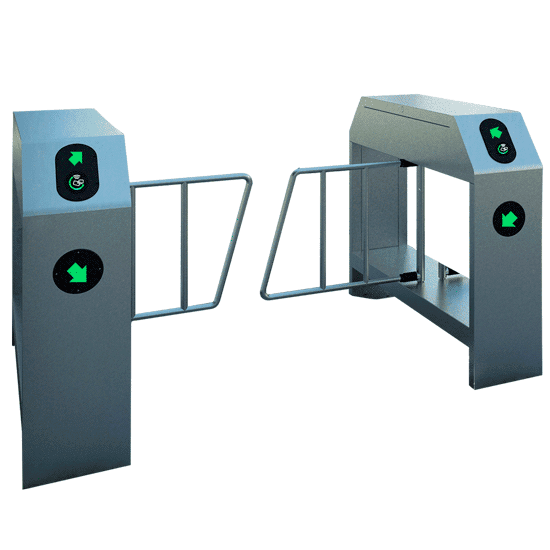 RFID access control and passage indication by pictograms
Plexiglass windows are integrated in the upper part of the cabinets, they allow the installation of A3M RFID badge readers or the ones from the brand of your choice. The RFID readers with be mounted inside the cabinet, therefore protected and invisible. Elegant pictograms indicate to users whether the crossing is authorized or closed.
Advanced management of the passage control
The opto-electronic technology used to manage the passages through the speed lane allows great discrimination efficiency. The corridor allows only one person to pass at a time. It prevents passage in the opposite direction to the one authorized by reading the RFID badge. The pictograms placed on each side of the boxes help users know when they can swipe in on a given speed lane, in the case of an installation including several passages.
The force of the rotary wings of the speed lane is calibrated
The closing force of the leaves is calibrated to never present a danger. The wings reopen automatically when they face a resistant obstacle; they try to close when the photocells no longer detect any obstacle.