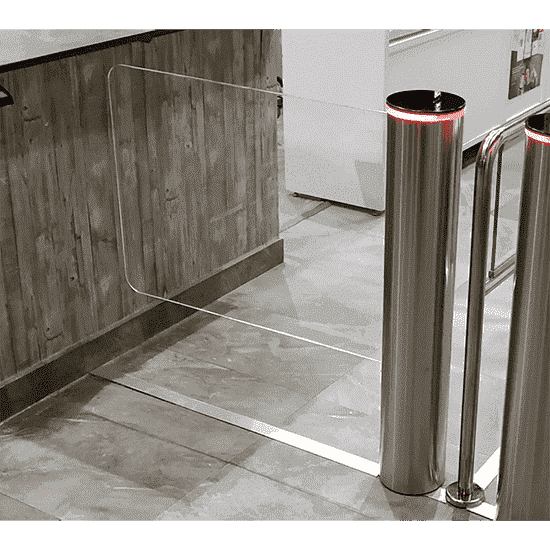 High quality motorized rotating gate
The TTSPMVIP is a high-class gate with a round semi-matt stainless steel body and a clear polycarbonate leaf. A choice of high quality materials that undoubtedly positions this gate on a high range. The motorized gate brings maximum prestige to your entrance hall where it is often chosen in addition to the fast passage corridors.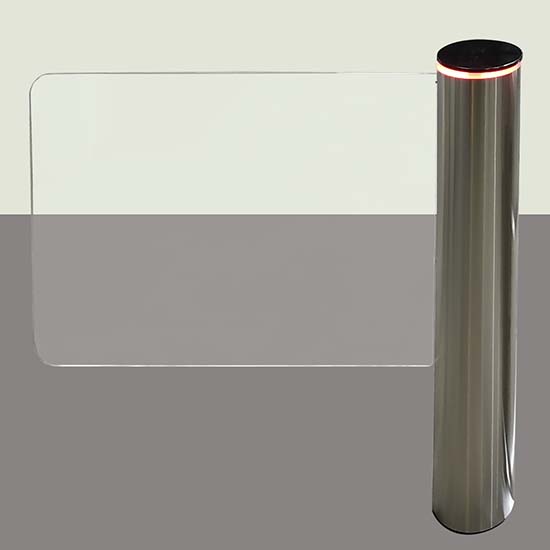 Bidirectional motorized opening controls both entry and exit
The TTSPMVIP model has a bidirectional motor for the opening and closing of the gate, both entry and exit. The movement of the rotating assembly is soft and agreeably accompanies the passage. A single VIP gate will allow you to control both the entrance and exit to your facilities.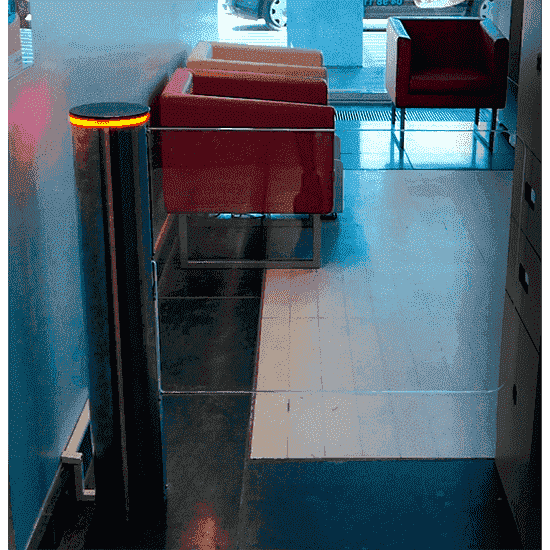 Reduced mobility persons access control
The motorized gate is ideal as an addition to the main access control since it allows access for persons with reduced mobility thanks to its large 90cm passage. It is compliant with international regulations for disabled people's access. It is also very practical in cases where access through a turnstile is difficult, especially for families with children in strollers, for people who access with their bike, for travelers with luggage, etc.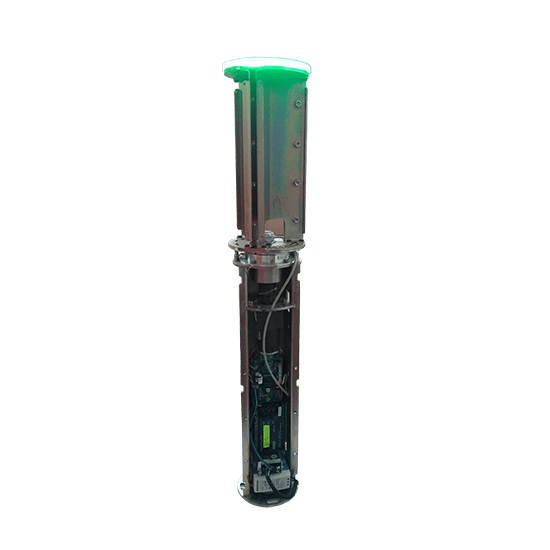 A great robustness gate
The challenge for a motorized gate is to offer both optimum appearance and total robustness. This is why the TTSPMVIP consists of a structure with a compact diameter, extremely rigid which houses a high power direct drive motor (no belt ...) and which supports the weight of the 10mm thick plexyglass wing.
Smooth integration of the passage indication LED
The upper part of the VIP gate body has a row of LEDs that enhances the visual presence of the TTSPMVIP. The user-friendliness of the passage is increased since this row of LEDs is lit in red when no passage is authorized, and turns green when an opening is triggered.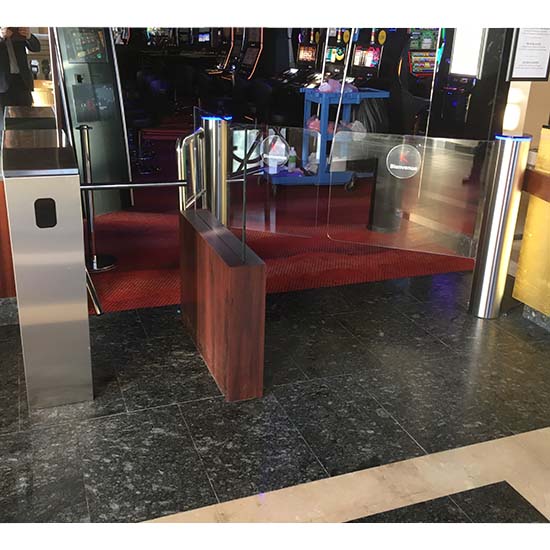 The rotating gate is available with a tailor-made wing
On request and depending on the available space or the desired passage width, A3M offers a customization of the size and shape of the plexyglass wing. The TTSPMVIP gate will be perfectly adapted to the space available in your access control installation. The wing can also be supplied with your logo, check with our advisors for more information about the personnalization of the motorized gate.