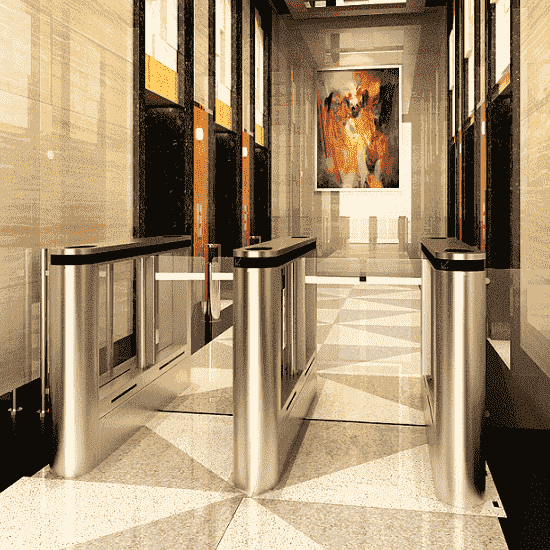 Speed gate with swing panels
The TTSCPR1 speed gate was designed to offer a high level of prestige in accordance with the projects of renowned architects. The swing gates cabinets are exceptionnally thin at 20cm, they reserve the rotating glass vent when they are opened.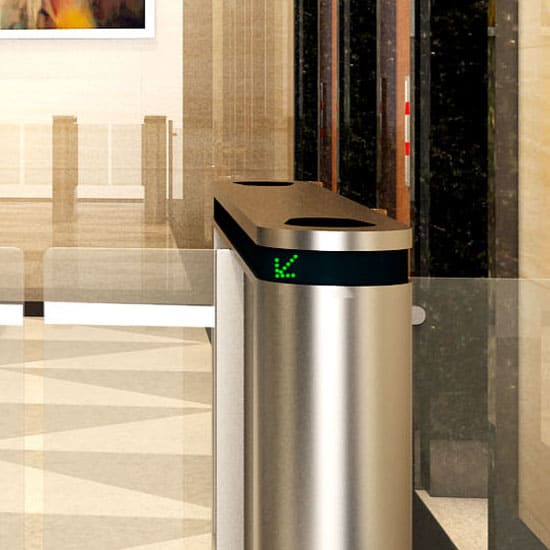 A premium quality stainless steel speed lane design
The outer part of the gate cabinets is made of 304 grade stainless steel with a semi-mat finish to offer an corrosion free unmatched appearance. The rotating safety glass panels rotate 90º in both directions to provide bidirectional passage. The TTSCPR1 is a fully bidirectional access control turnstile system.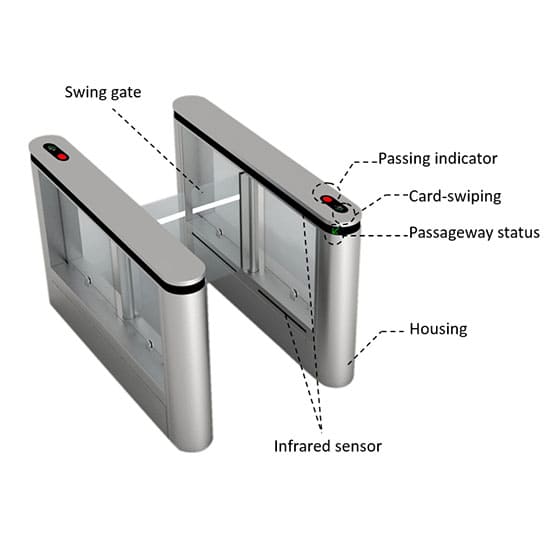 High security speed gate
The TTSCPR1 speed lane includes an intelligent opto-electronics detection system. Its advanced interaction with the access control system helps prevent opportunistic passage. Intelligent algorithms detect the passage of two users at the same time as well as the attempt to pass in the opposite direction of the opening panels.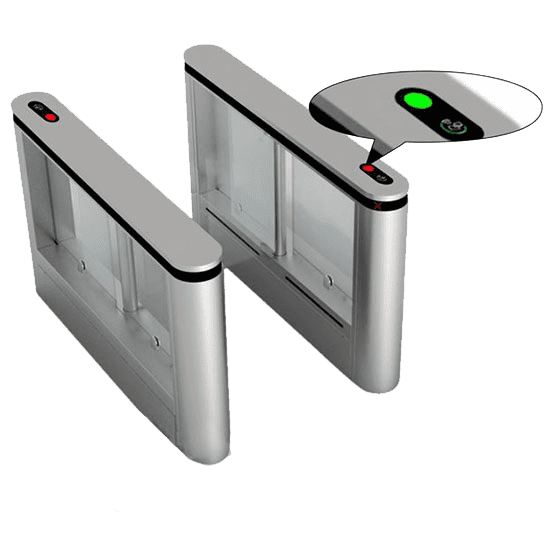 Compatible with all third party access control systems
The integration of RFID badge readers in 125Khz or 13.56Mhz like MIFARE, DESFire, HID etc was taken into account when designing the A3M speed gates. A Plexiglass windows allow an invisible installation of RFID readers inside the cabinet. The use of surface mounted biometric systems is also possible.
Speed gate access for persons with reduced mobility
Standard access for people with reduced mobility (PRM) is made possible thanks to the special 90cm version of the TTSCPR1 speed gate. This version has larger rotary vents, and longer cabinets that allow them to be accommodated each time the passage is opened. The combination of standard and disabled speed gates is also possible.
Crystal motorized rotating gate
An economical access solution for persons with reduced mobility is the VIP motorized gate with crystal leaf. Its aesthetics is perfectly in line with the speed lanes. The rotating gate low price and compact design will bring significant budget and space savings for the access to your premises.