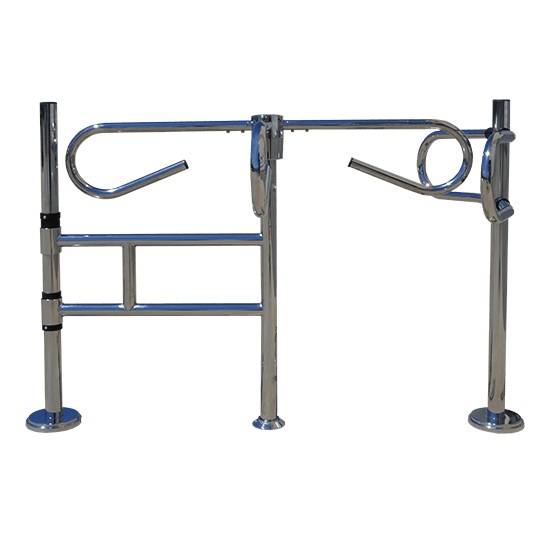 Access gate design
The TTS3MT4 rotating gate design has been particularly well-kept to give your lobby a modern and pleasant appearance. Its glossy chrome steel finish makes it easy to maintain and provides long-lasting durability.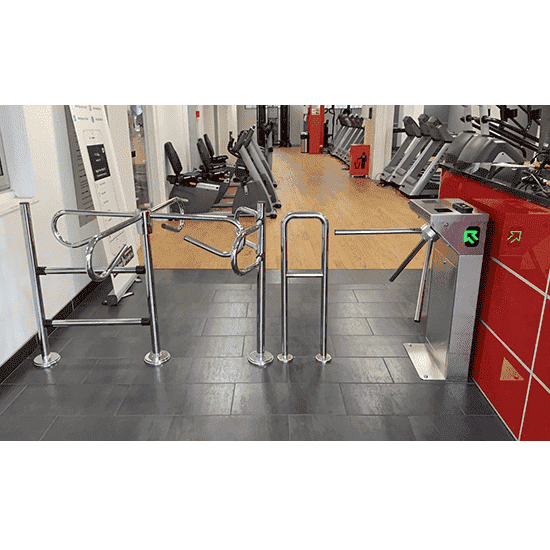 One-way gate for free exit
TTS3MT4 rotates freely but in one only direction. It is therefore ideal for channeling your flow. Frequently used as a free exit device, its non-return ratchet prevents unauthorized entry; the entry control function to your premises is usually managed by a tripod turnstile like our TTS1.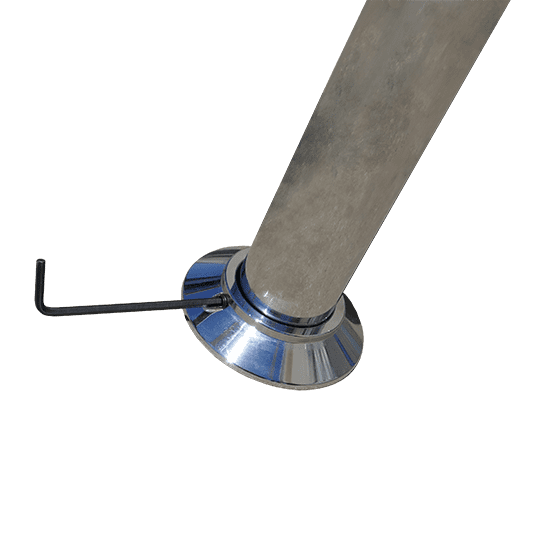 Uniqueness of the passage
The TTS3MT4 rotating gate has a 4-arm rotor. This arrangement facilitates the passage through the rotating gate effectively separating people. The uniqueness of the passage allows better supervision of entries / exits by the access gate, both visual and through a CCTV system.
Rotating gate markets
The sites where the entrance must be guided and filtered, but without having real access control, benefit from a rotating gate that channels the entrance: this is the case of stores and mini-markets. Sports clubs, fitness clubs and recreation centers generally have entrance access control via tripod turnstile with badge and use the rotating turnstile as a channeling device for the free exit.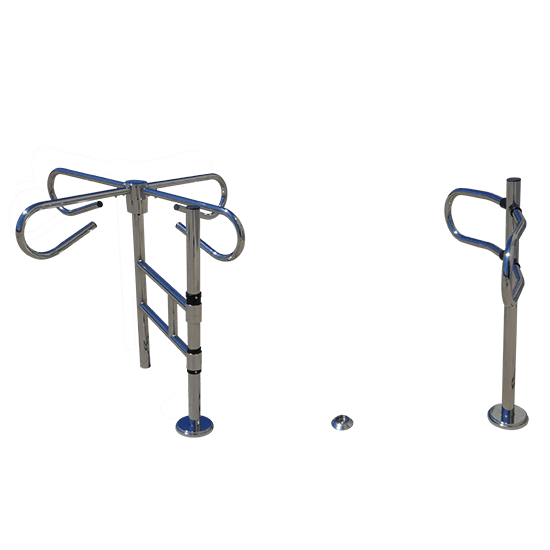 Suitable for reduced mobility persons access
One of the interesting features of the TTS3MT4 gate is that its rotor can be moved manually to leave a large free space of (more than 120cm). The rotating gate is ideal in the gym for people with reduced mobility (PMR) or to provide a large obstacle-free passage for moving large machines.