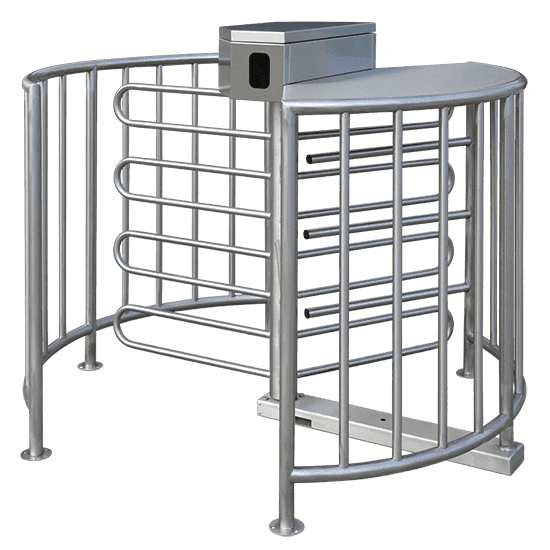 Full stainless steel manufacturing of the access turnstile
With the TTSHHSFI3, A3M presents an access control turnstile whose outer casing and rotor are entirely made of stainless steel. The presentation of the product is superb with its bent stainless steel tubes, its TIG welding. The mechanical resistance and its longevity are considerably increased. A safe and sustainable investment.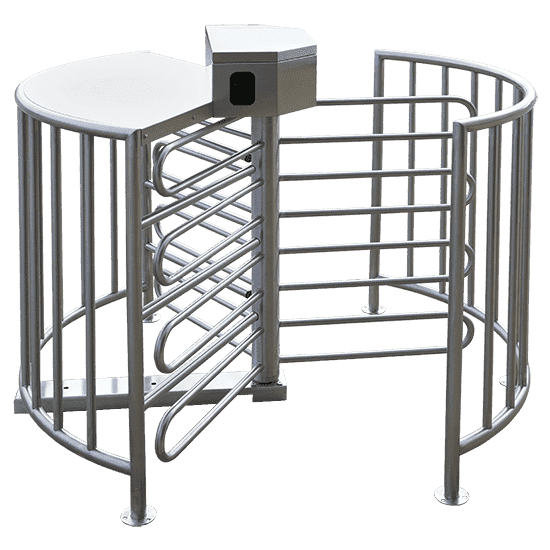 Difficult crossing of the turnstile
Crossing the TTSHHSFI3 turnstile without authorization is made difficult since the height of the arms of the rotor reaches 1.10m and it is impossible to pass below. The entrance to your business remains elegant and friendly while being strongly channeled. The half-height turnstile is less intrusive than its counterpart full height drum whose imposing presence is considered excessive in multiple environments.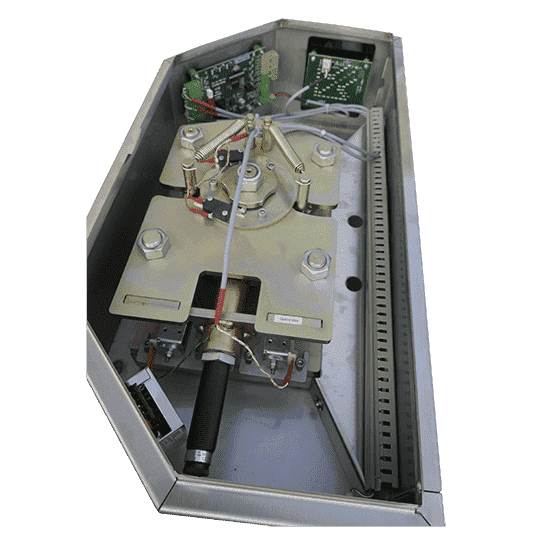 A turnstile with a reinforced rotary mechanism
The A3M half-height turnstile gate benefits from the same rotary mechanism as the full height turnstiles from the Defender TTSFH series. A guarantee of exemplary reliability, this mechanism having proven itself in the most difficult outdoor environments such as construction sites.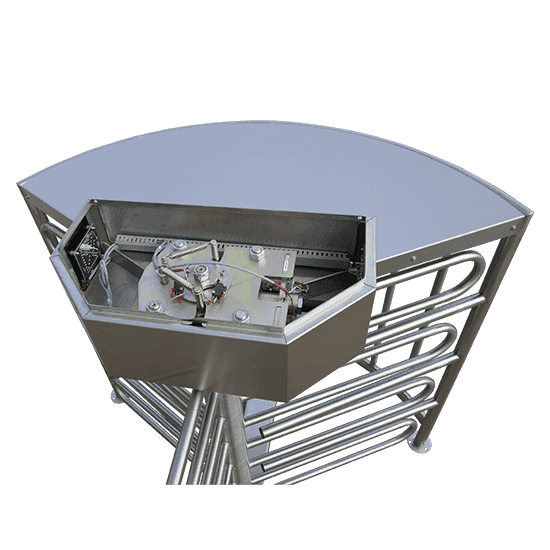 Turnstile with a complete access control system
The TTSHHSFI3 turnstile can be fitted with RFID badge access control readers or biometric access readers which make it a complete access management system. It can in particular be equipped with the A3M access system including CardPass3 software, the European market benchmark for its advanced functions and user-friendliness.
Half-height reel installation
In order to ensure a robust, durable and vibration-free anchorage despite the significant thrusts that the turnstile can support, it is recommended to fix it firmly bolted to the ground. The ideal support will be a concrete mass with a thickness of at least 10cm. In the event of being controlled by an access control system or a fire safety system, ideally plan on routing the power and data cables through the ground.