Full height turnstile door
One of the main difficulties encountered when installing full height turnstiles is the narrowness of the authorized passage. The rotative turnstile door solves this problem : its larger rotor facilitates the access to people with a stroller, suitcase, toolbox, trotinette, or a bike.
A tailor-made turnstile door
A3M offers a tailor-made production for this pedestrian crossing obstacle. You will be able to adapt the size of the rotatory door precisely as well as the effective width of the passage.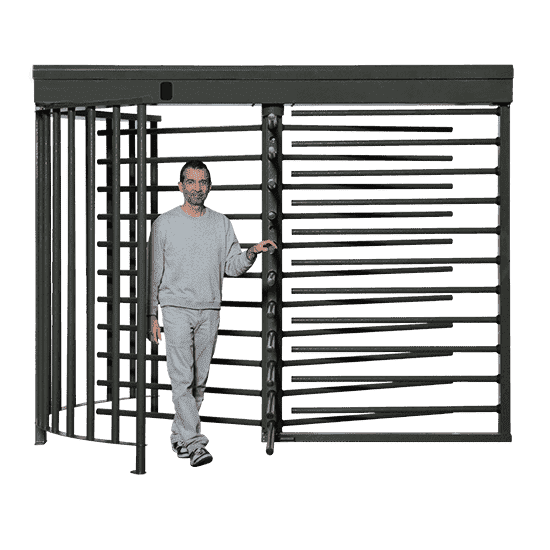 Mechanism enslaved to the access control system
As well as the other full height turnstiles in our range, the rotation of the TTSFHDSXXL is electronically controlled. The integration for the turnstile door into the access control is thus ensured naturally. In the same way, the control is possible in case of a ticketing system with reading of entrance tickets and opening ordered automatically.