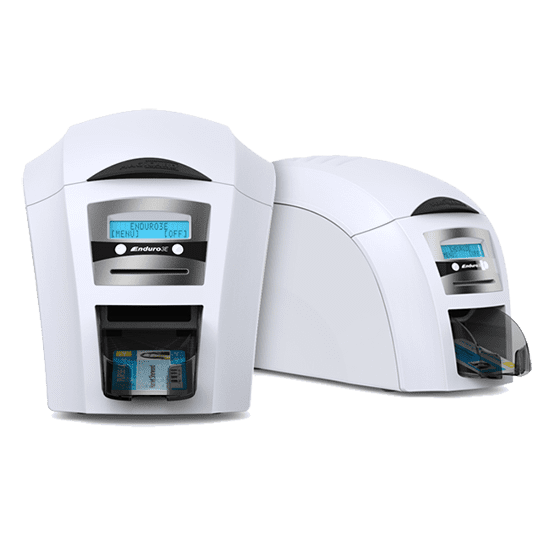 A printer with manual feed or 100 card feeder
At no additional cost unlike its competitors, the Magicard Enduro3E allows you to print a card in an instant, either by manual insertion or by launching a series of cards which will print automatically from a 100-card feeder. The printer quickly prints edge to edge images with a good graphic quality; it can also personalize the ID card with variable texts and photos if you wish.
A very easy to use Magicard badge printer
Its simple look with LCD screen to guide the user, loading the printing ribbon from above in one click and its USB interface simplify the use of the Magicard Enduro to the maximum. Its hopper for printed cards on the front allows tracking and checking the printing of each card.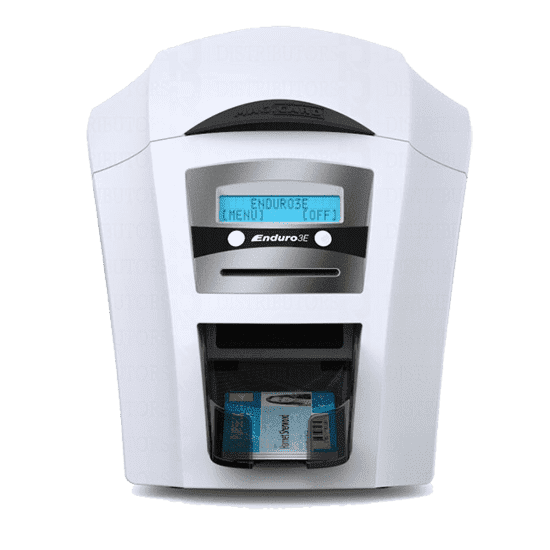 A scalable Magicard card printer
Magicard Enduro3E can be ordered as an Enduro DUO printer to automatically print your cards on both sides. It is even possible to transform an Enduro 3E into an Enduro 3E DUO using a Magicard update kit, with simple assembly. The Enduro3E DUO printer allows front and back color printing or front in color / back in black printing with its Magicard YMCKOK ribbon.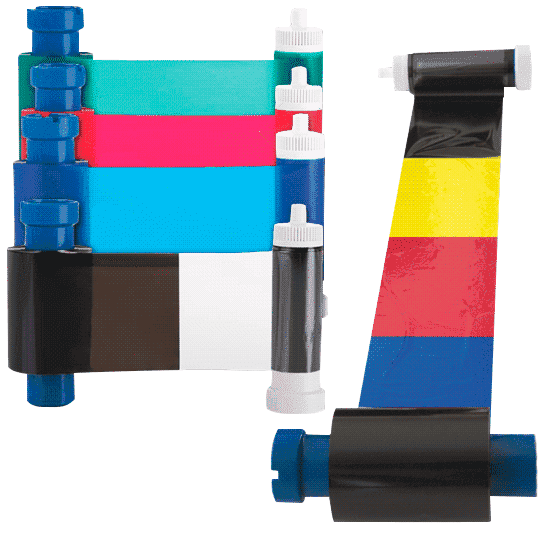 Magicard device for security badges
Enduro uses the famous Holokote technology patented by Magicard, which allows the printing of an anti-falsification film on the printed card (watermark). Four Holokote designs are available and can be selected in the Windows driver of the Magicard printer, which makes the use of this device unique on the market, absolutely free for the user of the printer. Holokote uses the varnish panel of the Magicard MA300YMCKO color ribbon to print its security watermark.
A card printer at an accessible sales price
Its very low price puts the Enduro within the reach of associations, clubs, NGOs, SMEs or administrations, allowing them to create their cards immediately and on site! In addition, the cost of printing with Enduro 3E is very competitive, which is particularly interesting for users who will print large series of cards.
Encoding of access control badges
Magicard Enduro is optionally available with an internal encoder for magnetic cards and badges. It allows you to print and encode your ID cards in a single operation and at no additional cost. For users of access control systems, the Magicard Enduro printer can be equipped with a MIFARE ® RFID badge encoder.