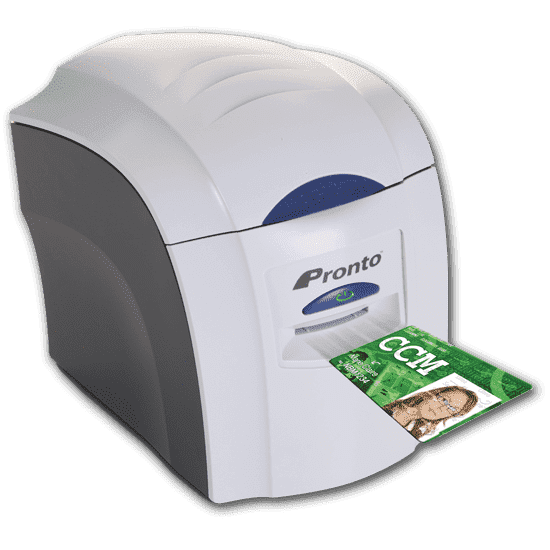 Magicard Pronto is an easy to use badge printer
The simple and compact look of the Magicard Pronto makes it ideal for use at the counter where it is highly appreciated. Its LED changing color according to the state of the printer, the loading of the printing ribbon in one click and its USB printer interface simplify its use to the maximum.
Security of Magicard card printers
Pronto offers the famous patented Holokote device, which allows the printing of an anti-forgery film on the printed card (watermark). Four Holo-kote visuals are available and can be selected in the Windows printer driver. Holokote uses the standard color ribbon Magicard MA300YMCKO to be printed so that making use of this device unique on the market results to be absolutely free.
Low cost ID card printer
Its very low sale price puts Magicard Pronto within the reach of associations, clubs, NGOs, SMEs or administrations, allowing them to create cards immediately and on the spot! In addition, the cost of printing with the Pronto printer is also one of the lowest on the market.
Magicard Pronto also encodes your badges
The Pronto printer is also available with an internal encoder for magnetic HiCo and LoCo cards. It allows you to print and encode your badges in a single operation with no additional cost.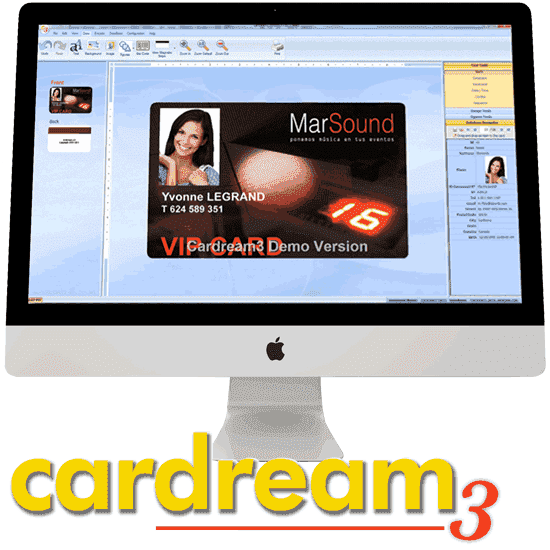 Free printer software provided
For the purchase of a Pronto printer, A3M offers the Cardream3 Basic badge printing software for free. Easy-to-access software that will allow you to print and personalize your badges in minutes with user IDs and their color photos. You can also take advantage of regular sales promotions on the Magicard Pronto Pack.
ReWrite mode for rewritable cards
The Magicard Pronto driver enables the printing of rewritable cards. Printing is then carried out directly on the card, without ribbon, therefore without consumable cost, thanks to the rewrite receiving films from Mitsubishi and Ricoh which are applied to the badge. Cards must be specific, with the ability to be erased and printed (rewritable cards). The printing performed by the Pronto printer is black or blue depending on the type of rewrite card.