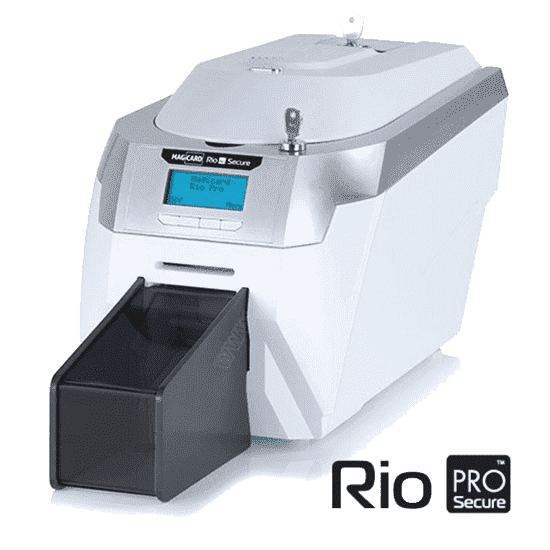 Magicard Rio Pro is compatible with all HoloKote versions
The Rio Pro, like all Magicard printers, offers the ability to print a HoloKote custom security hologram on the surface of the PVC card. Unlike standard Holokote which uses a fixed grid of 6x4 which is repeated on the surface of the card, the Rio Pro allows the use of HoloKote Flex which allows to specify the size and the position of the HoloKote mark on the card. The Rio Pro finally allows the printing of HoloPatch cards for the creation of a high visibility golden stamp.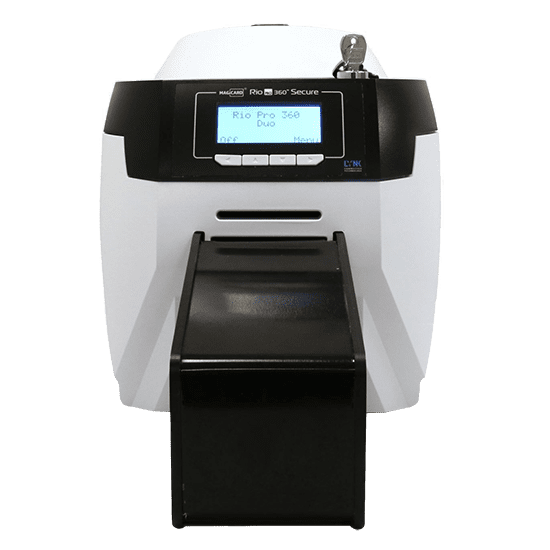 3 year Magicard printer and printhead warranty
The Rio Pro 360 benefits from the Magicard UltraCoverPlus guarantee. 3 years Magicard warranty for your badge printer, which includes the replacement of the print head whatever the cause of its breakdown, or the sending of a replacement device in the event of a printer failure. The best warranty in the industry and more security for the user who invests for the long term.
Duplex printing and optional encoding modules
The Rio Pro, with its serial equipment (easy-to-use 4-line LED color display, integrated USB and Ethernet connections, Windows 10, 8 and 7 compatibility), is also supplemented by a whole range of options: simple printing -face or front / back, in batches or card by card, secure encoding modules for magnetic tape and contactless or contactless technologies (barcode, smart card, RFID MIFARE card).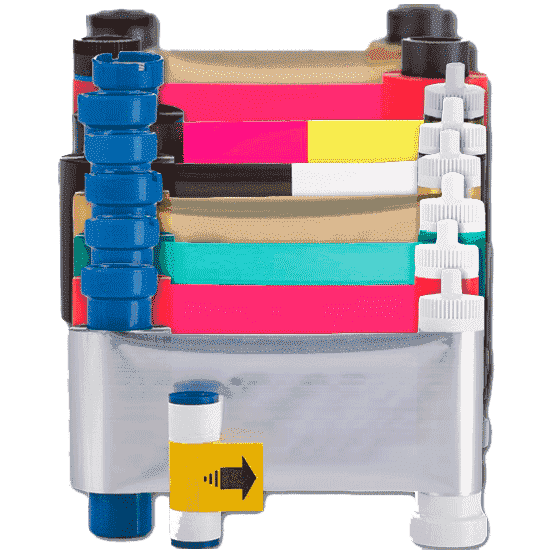 High end Magicard printing system
The top of the range of Magicard printers: Rio Pro360 is a badge printer with advanced features. The choice of professionals for printing secure cards. The superior quality of Rio Pro card printing is guaranteed by its Magicard color MA300YMCKO ribbon with advanced formulation and a range of 300 printed cards on one side.
Smart Linux Printing Module
Magicard Rio Pro 360 is the first desktop badge printer based on an integrated Linux printing module. The LYNK module has been developed to integrate your Magicard printer easily into your infrastructure. The printing module also has a wider color spectrum so that you can print rich and vibrant color images on your PVC identification cards.