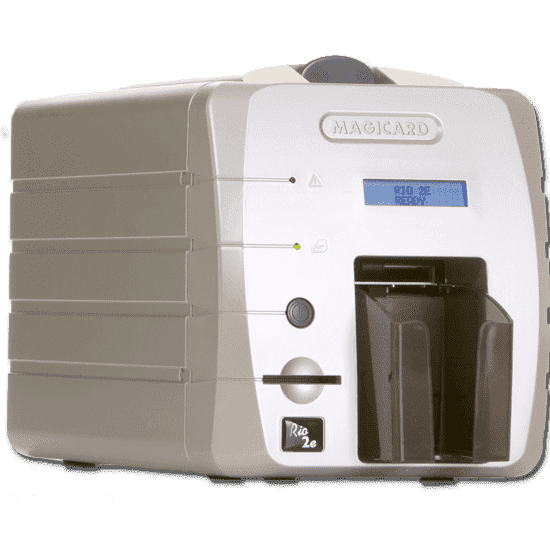 Magicard Holokote patented safety hologram
The Rio 2e printer offers the possibility to print a Magicard security hologram on the surface of the card. This watermark can be standard with fixed grid (Holokote standard), but can also be personalized to your company image (Holokote Flex).
A Magicard printer that is easy to install and connect
The Rio 2e printer is very easy to install thanks to its Windows driver. It connects quickly via USB and can also be installed on a network to share the printing of identification badges. Multiple encoding options are available, for RFID proximity badges as well as smart cards and magnetic stripe badges.
Magicard printer and printhead warranty 3 years
The Rio 2e printer benefits from the superb Magicard UltraCoverPlus warranty which includes 3 years of manufacturer's warranty for the badge printer as well as its print head. It should be noted that the head is guaranteed regardless of the cause of its deterioration, unlike the practice of other manufacturers of badge printers. Ultra Cover Plus also plans to send a replacement printer in the event of a breakdown, if the customer requests it from Magicard. This is the assurance of being able to print badges day after day.