Evolis monochrome ribbon
Evolis offers a wide range of monochrome ribbons for its card printers. A significant added value for the user who has a wide range of printing possibilities for his PVC cards. Monochrome color ribbon capacity: 1000 cards for Pebble3, Dualys, Quantum, Zenius and Primacy printers.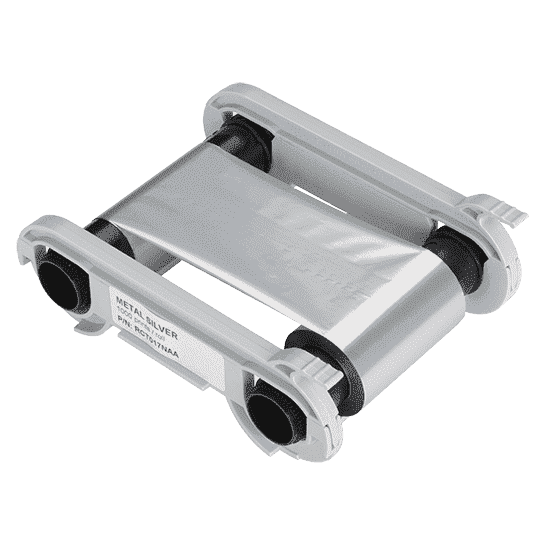 Evolis gold and silver ribbon
The metallic gold and metallic silver ribbons boast a particular formulation to achieve a high print quality that makes it possible to present a coloration, but also a pigmentation giving an impression of metallics of great presence. For this reason, gold and silver ribbons are preferred in applications where image, standing, even luxury are an integral part of the message that the personal card must convey. Capacity of the Evolis High Trust® gold and silver ribbon: 1000 cards.
Evolis quality print
It is desirable to use good quality PVC cards to print with Evolis gold and silver ribbons. Indeed, by their pigmentation and their thickness, they are more sensitive than others to the surface condition of the cards, to friction and to scratches. Well implemented, you can make beautiful VIP cards with your Evolis printer.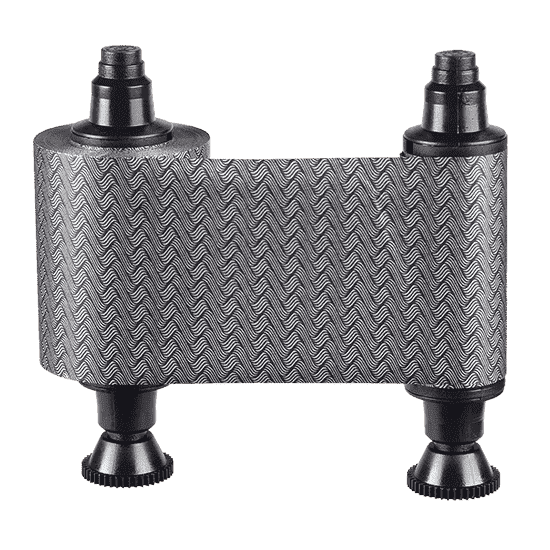 Evolis scratch-off ink ribbon
We also manufacture a special ribbon which is called scratch-off ink, thicker and having the particularity of being able to be applied over an earlier monochrome or color print. The print produced by this ribbon is completely scratchable (with the nail or a coin) and allows you to discover a PIN code or a winning lottery number. Capacity of the Evolis scratch-off ribbon: 1000 cards.