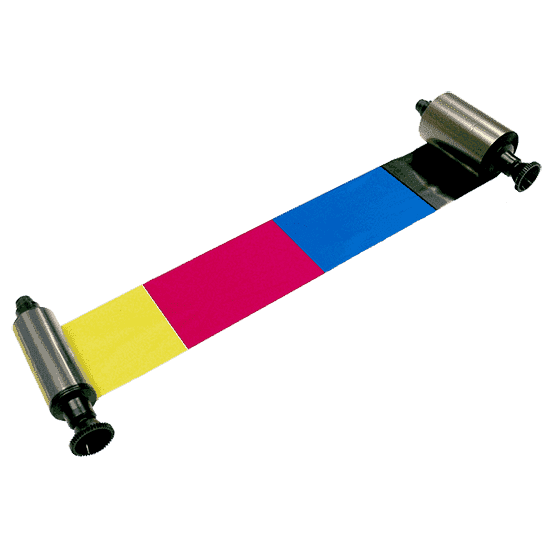 Evolis R3011 Ribbon
The Evolis R3011 YMCKO ribbon is used for thermal sublimation printing of color cards in the best-selling Evolis badge printers of the previous generation: Evolis Pebble, Evolis Dualys and Evolis Quantum have all benefited from the qualities of this formulation tape ahead of its time.
Ribbon capacity R3011
The R3011 ribbon has 200 groups of 5 YMCKO panels and its autonomy therefore makes it possible to print 200 color cards on one side with the Pebble, Pebble3, Pebble4, Dualys and Quantum printers. The Evolis reference is the R3011.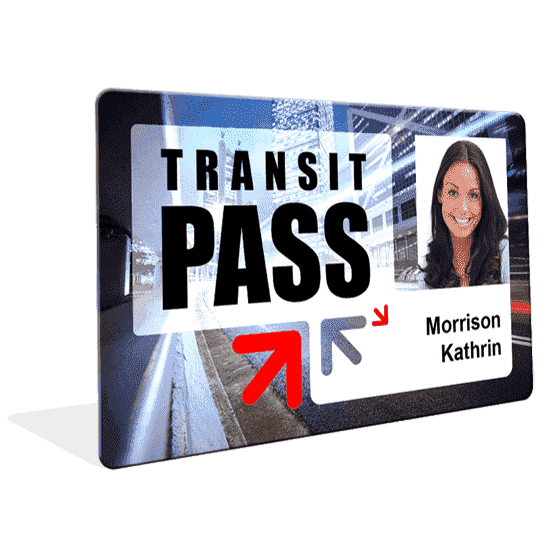 Color printing on PVC card
The ribbon comes in a roll and includes successive panels of each basic color: Yellow, Magenta, Cyan with which printing can be done in color on a palette of 2 million colors. The panel called K is a black resin used for texts and barcodes. The O as Overlay panel is a transparent varnish applied by the printer to cover the print and protect it from friction and ultraviolet. They are applied one after the other to obtain the printing of identification cards or personalized badges in color.
Original Evolis brand ribbon for card printers
Watch out for counterfeits. A3M is an Evolis partner and only supplies original consumable from the French brand, Evolis High Trust. The original guarantees the user the best print quality, the best protection for their printer and allows them to keep the manufacturer's warranty. The price of so-called "compatible" ribbons is barely cheaper and the printed result is not the same ...
Print your personalized cards
The R3011 ribbon prints in 300 dpi on blank white or preprinted cards. Edge to edge printing on Evolis printers with pvc plastic cards. You can print cards single-sided or double-sided, with barcode or magnetic strip. Ideal for printing personalized membership cards, loyalty cards or access badges.
An ideal thermal transfer printing and laminating ribbon for your card-format prints.