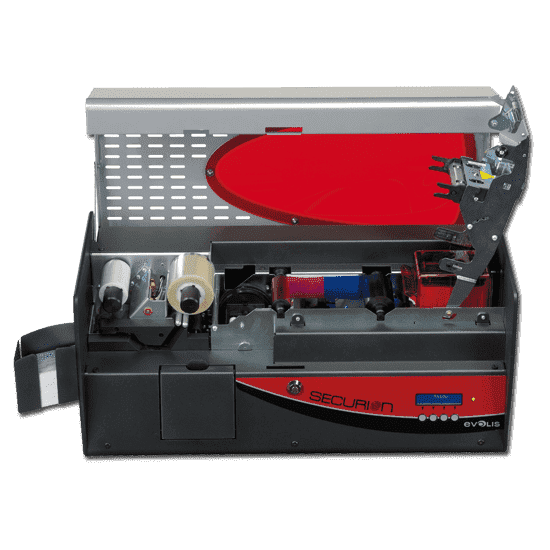 High technology for secure access badges
Securion is the Evolis system dedicated to the personalization and lasting protection of all badges, from identity cards to the most advanced security badges. From government programs (identity cards, driver's license, social security cards, university cards), security or identification programs (within companies, ports and airports), or all applications that require tamper-proof badges.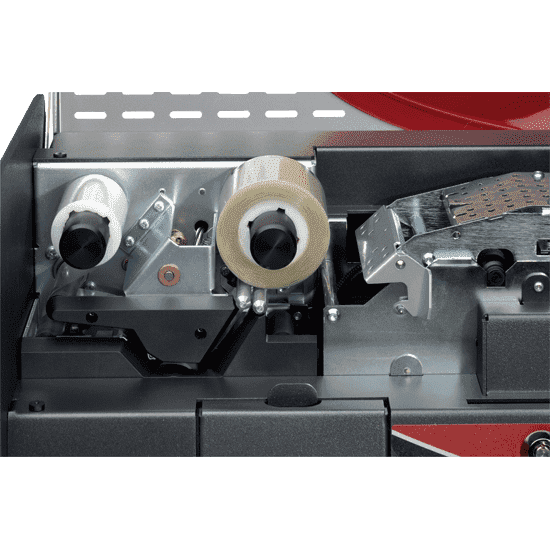 The card printer that offers lamination with or without a hologram
Securion applies a hot protective film to the card surface immediately after printing de PVC card and encoding the data. This film can be a layer of continuous varnish or a patch, and allows the personalization of your PVC badge with a hologram or your own design, while increasing its resistance and lifespan.
High performance duplex printing for your identification badges
The Evolis Securion printer allows you to print your secure PVC badges on one side and dual sided printing, in color or monochrome. The Securion's printing and laminating performance is particularly interesting: from 85 to 105 cards / h for color printing on the front and monochrome back (YMCK-K + patch 1.0 mil single-sided), and from 95 to 120 cards / h for one side color printing (YMCK + patch 1.0 mil single side).
Evolis PVC card encoding options
The Securion offers you a whole range of mutually compatible options for encoding: you can encode your PVC badges with magnetic stripe, contact smart cards, and even RFID smart cards. In order not to let an unencrypted card or improperly encoded card mix with correctly finalized cards, a separate hopper for defective cards has been added to Evolis Securion. An additional guarantee for very complete security badges.