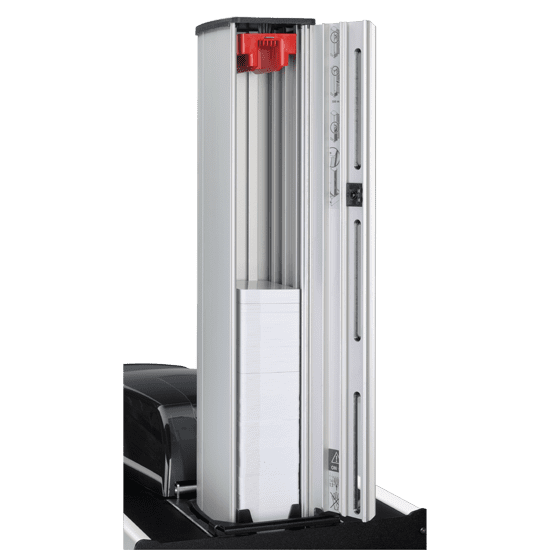 Production of PVC cards in industrial volume
With Quantum industrial card personalization becomes easier: card and badge manufacturers, office services, ATMs, banks and even universities have the ideal solution for printing and encoding their cards and badges in very large quantities (more than 50000 units per year).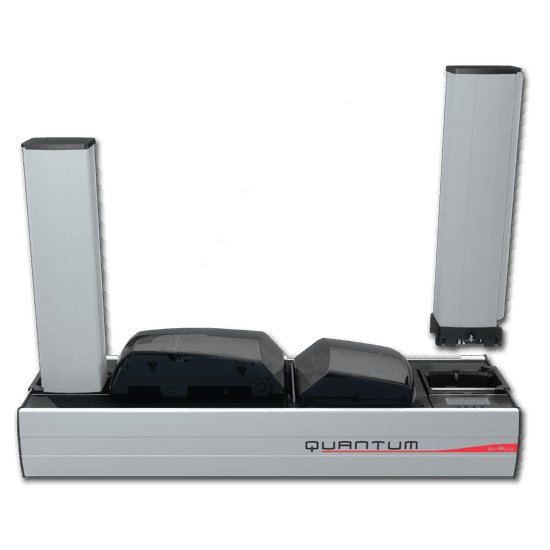 Quantum Printer target markets
The Quantum printer is ideal for sectors that require the printing of large volumes of PVC cards: identity cards, membership cards, loyalty cards, pass transport, event access cards (fairs, concerts and others), student cards, payment cards, telephone cards, or SIM cards.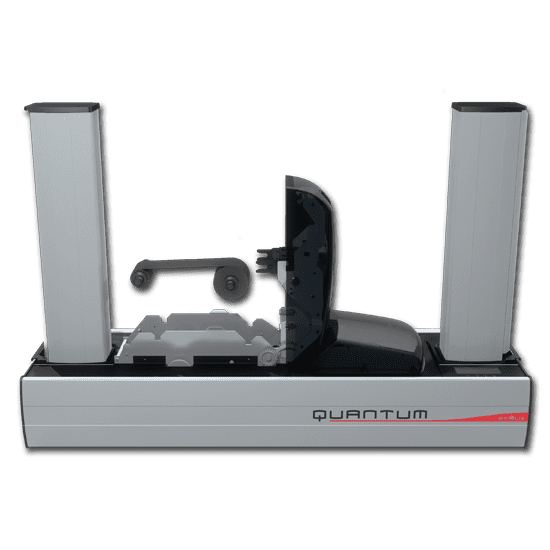 Ultra-fast: more than 1000 personalized cards per hour with Evolis Quantum!
Quantum's printing module personalizes more than 1,000 cards / hour in monochrome (full card printing), and up to 150 cards / hour in color, with high-definition printing of texts, logos, images and barcode . Quantum also prints on one side or on both sides.
Quantum makes your production process more fluid
The Quantum system incorporates a high capacity feeder and re-stacker. These storage magazines are interchangeable and can accommodate up to 500 cards. Additional chargers are available as an option to speed up card reloading and the production of badge series.
A reversible encoding module is available for the Quantum printer
This exclusive feature allows you to encode a card without having to return it. It combines encoders for magnetic stripes, for smart cards and for contactless cards, within a single printer. The encoding module can be updated on site and you can connect the smart card coupler of your choice to it.