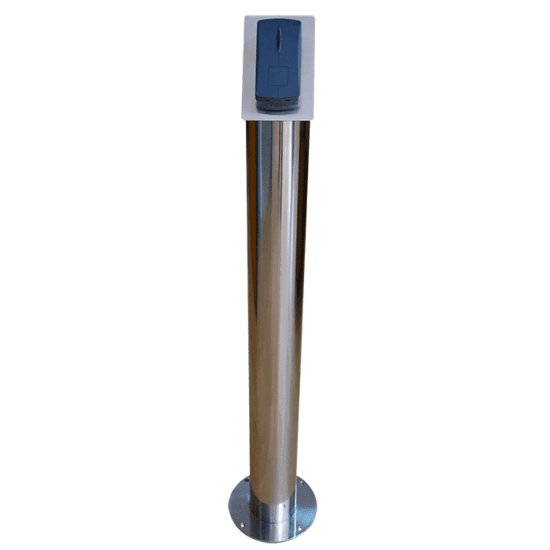 High standing pedestal post for access control systems
The A3M post has a VIP presence that differentiates it from other posts on the market. Made of stainless steel and with a polished finish, it is a product whose design can be installed in any environment.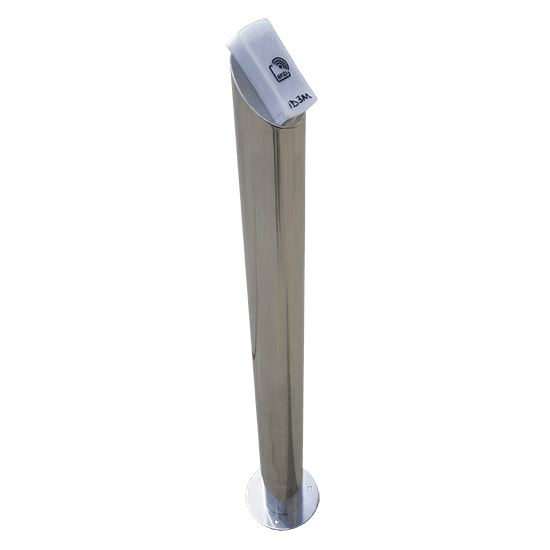 Robustness of the reader support pedestal
The badge reader support post, whose main tube made of stainless steel, with a diameter of 104 mm and a thickness of 1.5 mm is extremely rigid, will withstand aggression, bad weather and everyday use without a hit.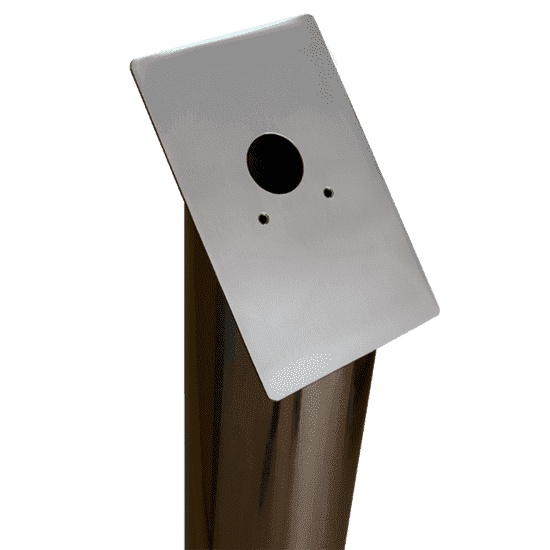 Access control reader support
The post has at the top a support plate, inclined at 45 ° to facilitate clocking in and off, to fix any type of badge reader or biometric reader. This machined stainless steel plate can be tailor-made so as to best adapt to the type of readers you will use in your access control.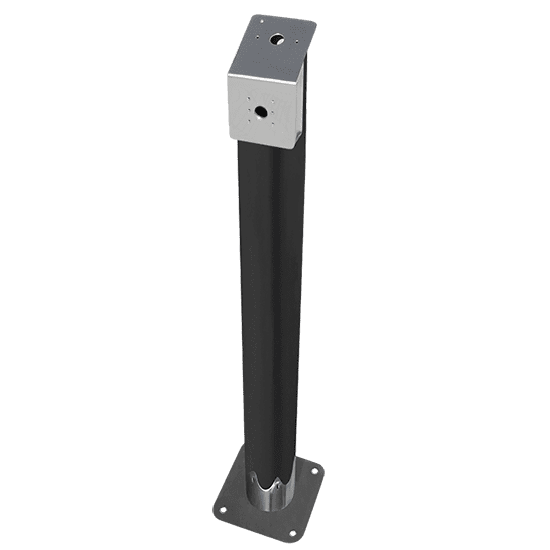 Manual releasing support
The A3M post is also recommended as a manual trigger support near a door or an access turnstile which it will trigger the opening for evacuation. It is also possible to provide a single post with a tailor-made top holder for both the badge reader and the manual release as in this picture.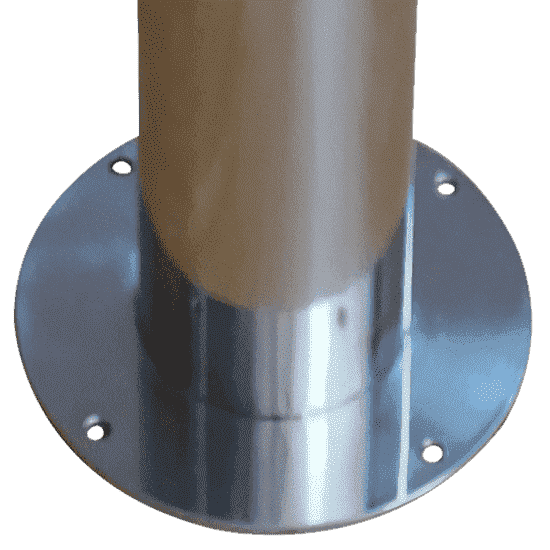 Reinforced ground anchor
Anchoring on the ground is often the weak point of access control posts. This is why we have equipped the A3M pedestal with a reinforced base consisting of a 3mm thick stainless steel plate. The ground fixing holes are widely spaced to avoid any risk of tearing.
Access pedestal use as a support for your readers
The stainless steel post is recommended whenever you have nowhere to position your access control readers. If your access control obstacle is not suitable for positioning the reader on it, or if the proximity to the obstacle would be a concern for ergonomics for the users of the access control system. This is the case, for example, for the opening by motorized access gate. This is also the case for the access of vehicles to car parks or access to construction sites by lifting barrier.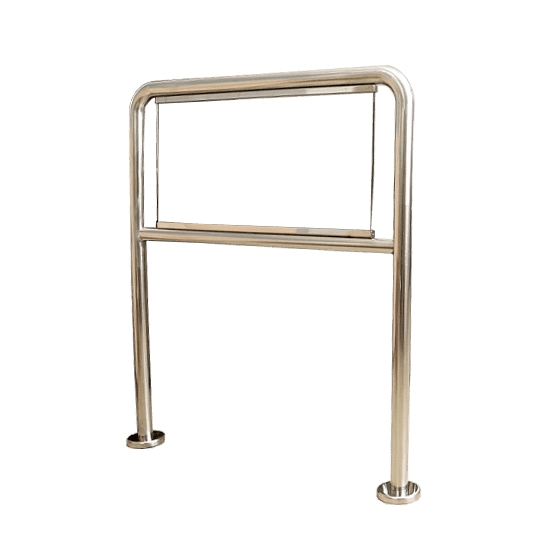 Pedestrian crossing channelling
It is generally necessary to close the open spaces around turnstiles and access control posts in companies in order to guide users to the planned passage in or out. A3M has planned to complement its access solutions by manufacturing handrail barriers with an exemplary finish and very resistant since it is entirely made of 304 stainless steel.