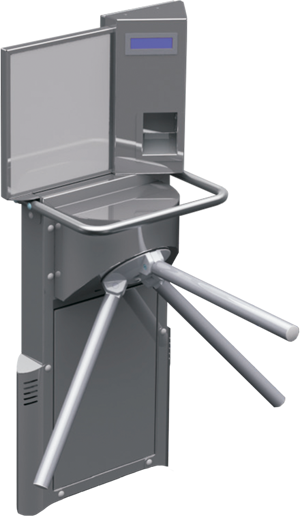 Features

Especially recommended for outdoor use, Irbis is capable of withstanding the harshest weather conditions, particularly temperatures between -40° C to +50º C, including heavy rainfall.


Irbis allows the integration of any type of RFID card reader. It can also be equipped with a token or coin receptor mechanism, as well as with RFID antennas with a large lecture range (for example, UHF cards in ski resorts).


Includes access indicator lights integrated into the left vertical panel: green (access granted), red (access denied). Also equipped with a LCD screen. Sound and voice devices can be installed optionally.


Irbis is equipped with an automatic anti-panic feature which is controlled remotely. This feature allows you to immediately raise or lower the turnstile access barrier, which can be very useful in those cases where there is an urgent need to unblock the access.


Irbis includes a complete set of anchorages, bolts, and user manuals which allow the height of the tripod to be modified according to your needs. Always with the Gate&Go™ guarantee.